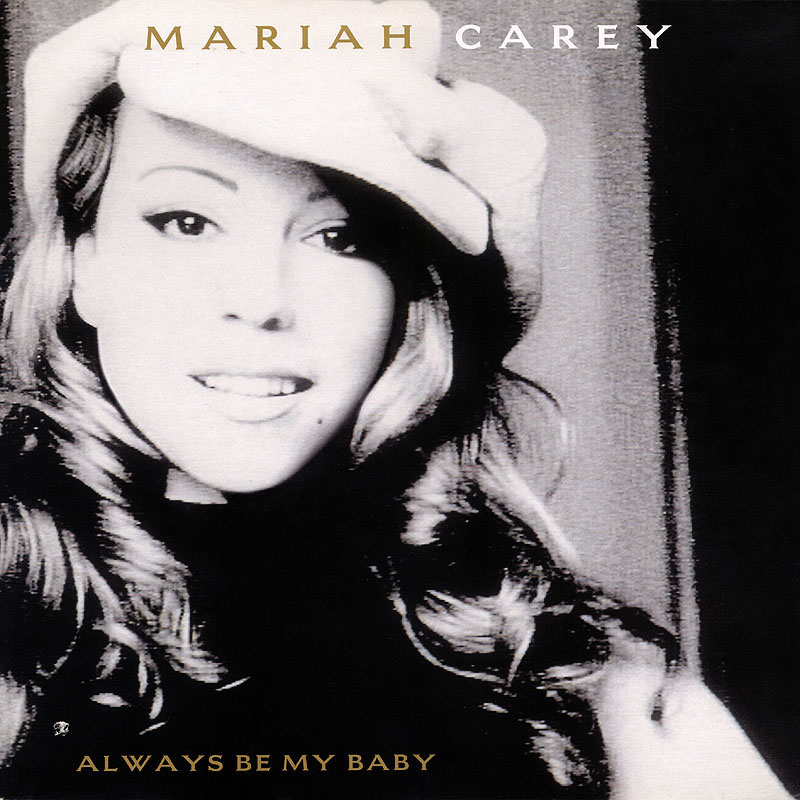 Always Be My Baby
After 16 weeks on the top, "One sweet day" was replaced from the number 1 position by Celine Dion's "Because you love me". But Mariah wasn't finished with the singles chart yet. On May 4, 1996, "Always be my baby" toppled Celine's single. It hadn't gone straight in at number 1, but it did manage to climb there, giving Mariah her eleventh number 1 hit (which put her in tie with Whitney Houston and Madonna as the female artist with the most top singles). And, as with "Fantasy", there was a hip-hop remix, featuring a rap by Da Brat, with a video shot at Camp Mariah.
Mariah had been a fan of musician and producer Jermaine Dupri ever since she'd heard Kriss Kross's "Jump" (Dupri had gone on from there to found his own So So Def label). For "Always be my baby", Mariah noted, "Jermaine, Manuel [Seal] and I sat down and Jermaine programmed the drums. I told him the feel that I wanted and Manuel put his hands on the keyboards and I started singing the melody. We went back and forth with the bridge and the B-section. I had the outline of the lyrics and started singing Always Be My Baby off the top of my head."
Although the background vocals included longtime co-horts Kelly and Shanrae Price and Melanie Daniels, it was mostly Mariah, building the wall of voices that she loved. This would be true for all the album's backing vocals. This time out, there was no long stay at number 1, but that didn't matter. The singles from "Daydream" had given Mariah more than six months at the top, something virtually unbelievable in the modern age.
The rhythm of "Always be my baby" was a little downbeat, but the changes had a warm feel, and Mariah's vocal almost purred over the top. Indeed, on much of this record, she sounded slightly different from the Mariah of old, a little sassier, a little more R&B, like a soul sister. And it wasn't someone playing a wannabe, either; this was in her blood and was gradually coming out. Her love of soul, gospel, R&B, and hip-hop all fed into it. While not quite a slow jam, the song had a lush, sexy vibe that just glowed.

Go back