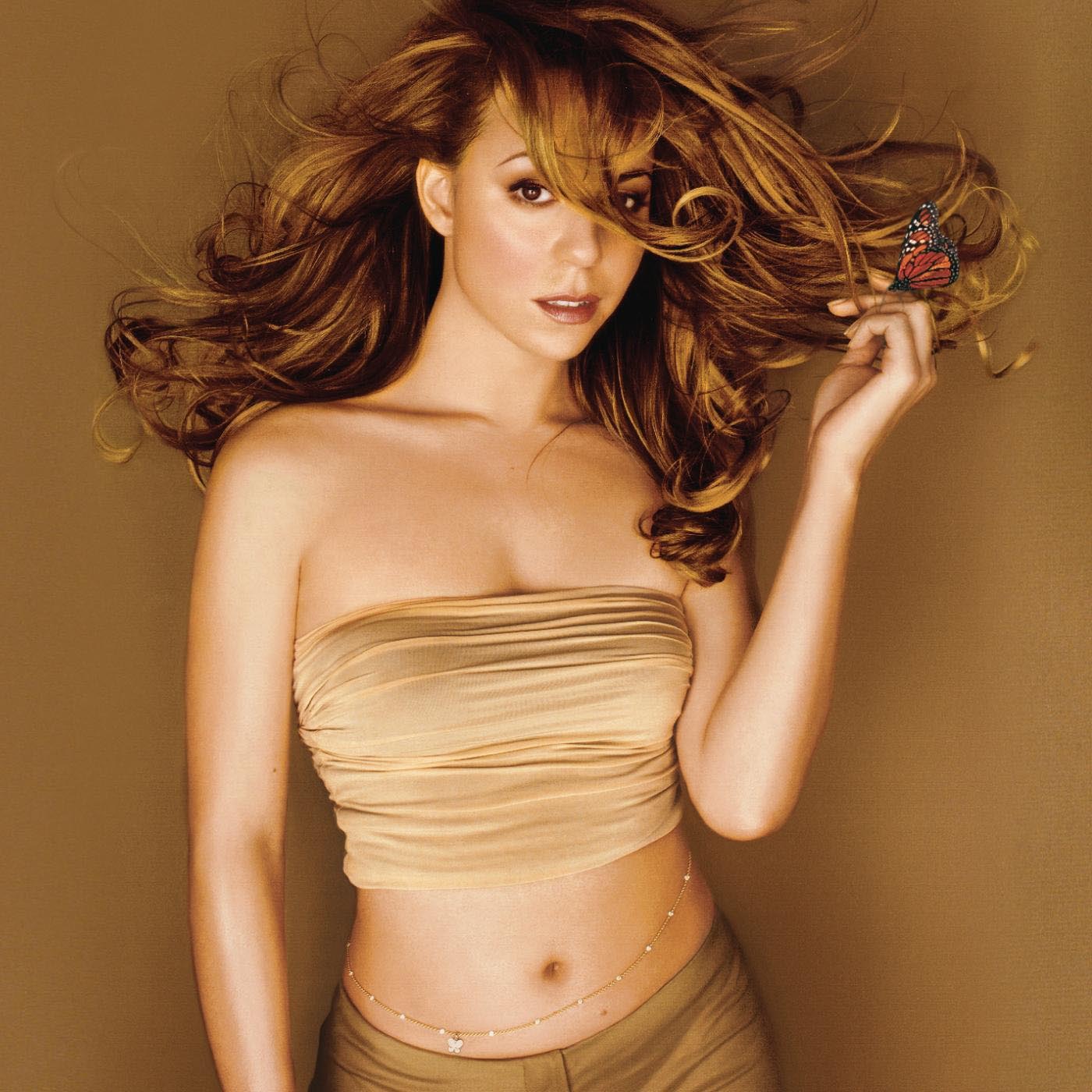 Butterfly
Tracklisting
1. Honey
2. Butterfly
3. My All
4. The Roof
5. Fourth Of July
6. Breakdown
7. Babydoll
8. Close My Eyes
9. Whenever You Call
10. Fly Away (Butterfly Reprise)
11. The Beautiful Ones
12. Outside

"Butterfly" saw a new Mariah, sexier than ever, as can be seen on the cover of the album. It was released on September 16, 1997 and entered the Billboard 200 at the top position. Although it wasn't as successful as "Music box" and "Daydream", it still managed to sell 5 million copies in the USA alone.

"My songs have never been this personal before", Mariah said, and one glance at the lyric sheet emphasized the truth of that statement. Musically, not everything on "Butterfly" was as drastic a move toward hip-hop as the first single "Honey", but nevertheless this didn't seem like the same Mariah who'd made "Music box". There were ballads, with the title track Mariah's "absolute favorite", which she called "the best ballad I've ever written". But even the ballads were lean, sinewy, and strongly weighted to R&B. And it was very notable that one of them was dedicated to Tommy.

For the up-tempo tracks, Mariah had widened her range of collaborators. She seemed to have her finger on the pulse of music, picking people who would become very hot, like Puff Daddy and Missy ("Misdemeanor") Elliot, with whom she cowrote "Babydoll". "Mariah, she listens to rap", Elliot said. "She's straight up just cool."



Go back