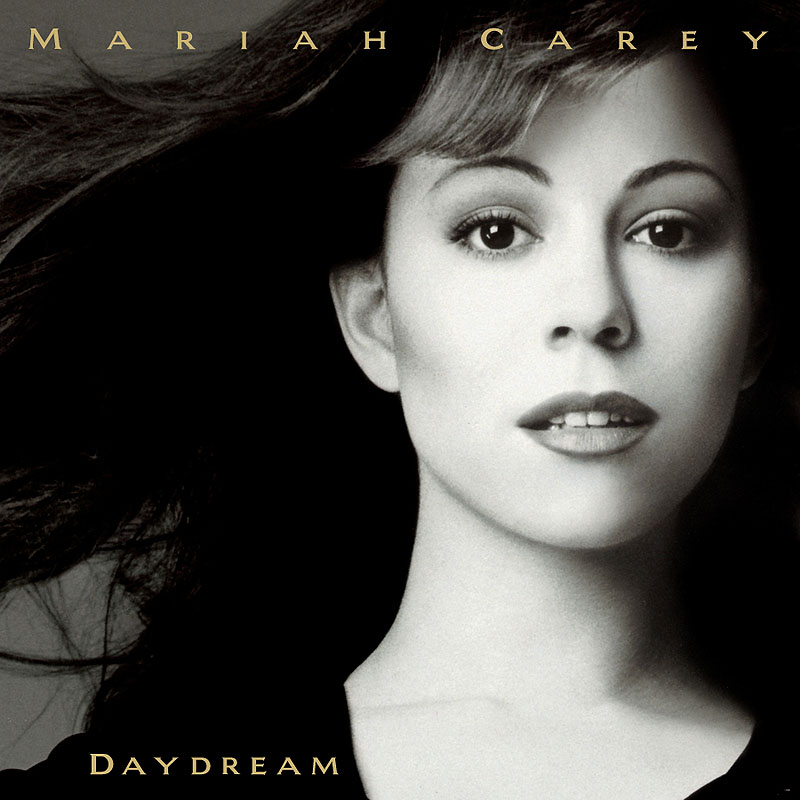 Daydream
Tracklisting
1. Fantasy
2. Underneath The Stars
3. One Sweet Day
4. Open Arms
5. Always Be My Baby
6. I Am Free
7. When I Saw You
8. Long Ago
9. Melt Away
10. Forever
11. Daydream Interlude (Fantasy Sweet Dub Mix)
12. Looking In

Bonus Tracks:
13. Slipping Away

"Daydream" showed a somewhat different Mariah, one who seemed to be distancing herself from the image created by "Music box". That album had been heavy on the ballads, which were still there on "Daydream", but not to the same extent. Instead, there was a leaner sound, a good deal of which seemed weighted toward R&B. "Fantasy" scored there, but so did "One sweet day", Mariah's collaboration with Boyz II Men, "Always be my baby", which teamed her with well-known hip-hop producer Jermaine Dupri, "Daydream interlude (Fantasy Sweet Dub Mix)", which she co-produced with club guru David Morales, and "Melt away", a collaboration with the amazingly successfull Babyface, a track Mariah produced herself.

There was even another cover, this time of Journey's "Open arms", which she said, "was my idea. For years I have been a fan of [Journey' singer] Steve Perry. He has a fantastic voice. I have been singing his songs since my youth. I already have sung a lot of covers, but I keep enjoying it. I used to love singing along with the songs on the radio. The version of 'Open arms' is my own interpretation."

For the slower material, Mariah had again collaborated with Walter Afanasieff, both in the studio, behind the boards, and writing. But even the ballads were more sinewy than before, the arrangements stripped down, particularly on "Looking in", where Mariah seemed to reflect on her life and career so far. "It's a very personal song," she agreed, "but it is more about a mood. We all go through different moods, you can't always feel happy - it's showing a different side. When you are in the public eye, people seem to think they know all about you - they form a perception which often bears little relation to the person."

Daydream was released on October 3, 1995 and debuted at #1 on the Billboard Hot 200. It eventually sold over 10 million copies in the USA alone.



Go back