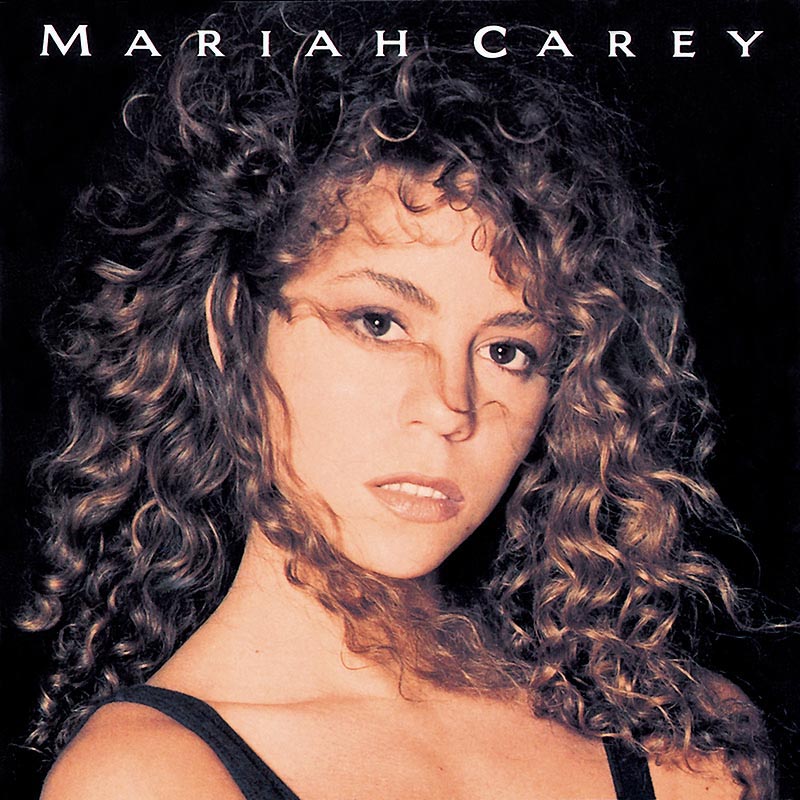 Mariah Carey
Tracklisting
1. Vision Of Love
2. There's Got To Be A Way
3. I Don't Wanna Cry
4. Someday
5. Vanishing
6. All In Your Mind
7. Alone In Love
8. You Need Me
9. Sent From Up Above
10. Prisoner
11. Love Takes Time

Mariah's self-titled debut album was released on June 12, 1990 and entered Billboard's Top 200 at number 80. It slowly rose to the top and stayed there for 11 weeks. "Mariah Carey" yielded four number 1 hits and sold nearly 10 million copies in the USA alone. Here's what Mariah had to say about the album: "Reflecting upon the events and circumstances that led me here, I feel extremely fortunate that I have completed my debut album at this stage of my life. My earliest memory is of wanting to be a singer as I watched my mother rehearse when she was a soloist with city opera, and while growing up music was a major part of my life. There was always different types of music playing in the house - whether it was my mother playing Billie Holiday, my older sister playing the Jackson 5 and Aretha Franklin, or my older brother playing Stevie Wonder and Jimi Hendrix.

When my mother was performing for an organization called the International Art of Jazz, she would bring me along to the concerts, and it was then that I began learning old jazz standards and mimicking their style of singing. Soon various musicians would ask me to sing and eventually I came to sing one or two songs a performance - at the age of ten.

At about 16, I recorded my first demo. I wound up meeting Ben Margulies who became my songwriting partner when he came to play keyboards at the session. We collaborated over the next three years, writing most of the songs that ended up on this album. During this time, I had the chance to broaden my horizons: listening to lots of gospel and old R&B records, gathering those influences and integrating them in my writing.

Since signed to Columbia Records, I have been fortunate enough to work with many great musicians, producers and co-writers, making complete recordings out of my songs with Ben, and writing four new songs for the album. This album is a culmination of so much hard work, so many dreams, countless wishes and endless prayers. I have never wanted anything but to sing and write songs, and I am very grateful for the opportunity to share my gift with others."

Go back