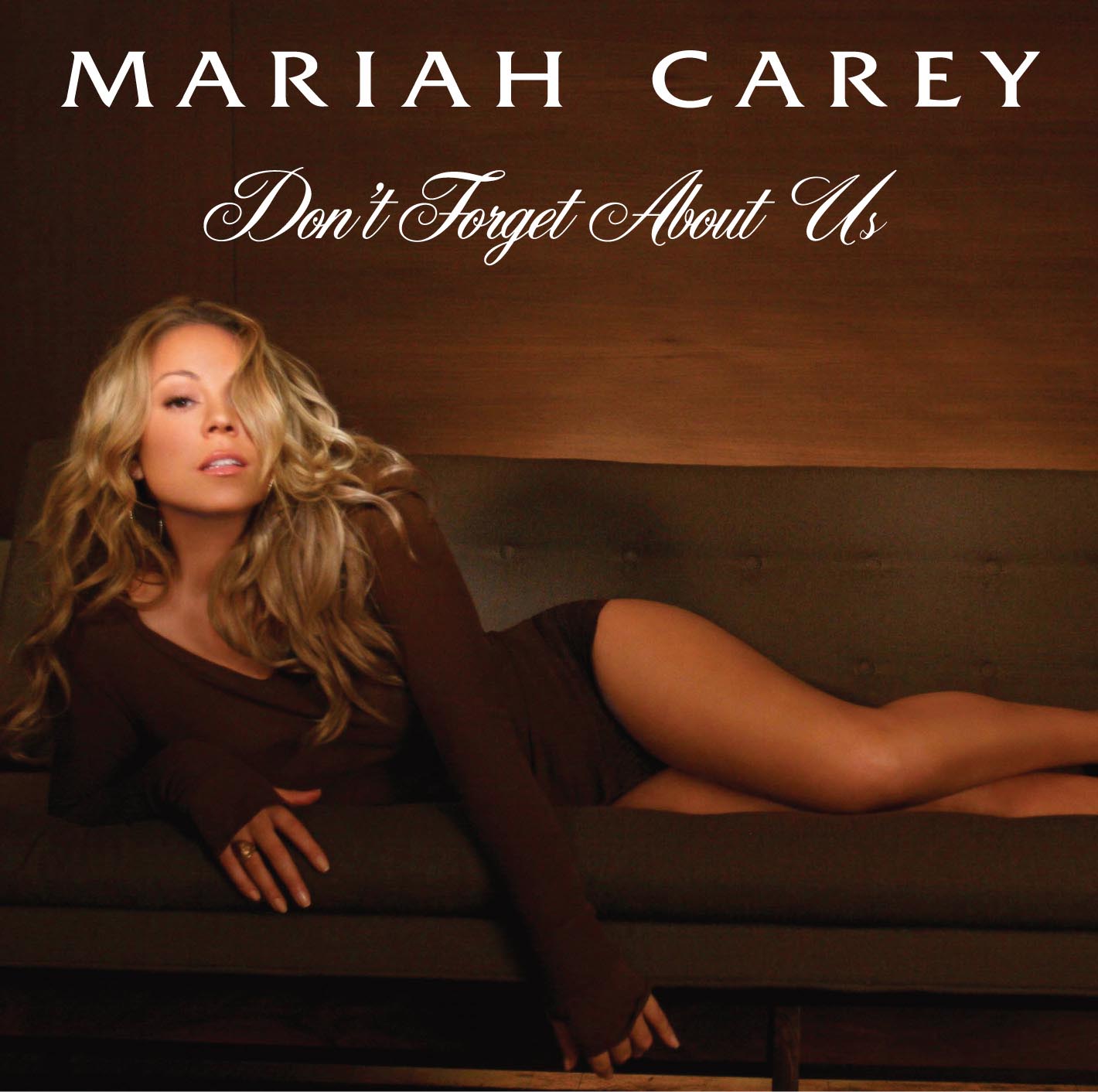 Don't Forget About Us
Released on December 12, 2005 as the lead single from the Ultra Platinum Edition re-release of Mariah's "The Emancipation Of Mimi" album, "Don't Forget About Us" became Mariah's seventeenth number-one single on the Billboard's Hot 100 chart.
Sometimes overshadowed by the mammoth success of "We Belong Together," its successor tread similar ground as a smoldering R&B torch song. Much as "Love Takes Time" was a late addition to her debut, Carey began composing "Don't Forget About Us" with Dupri after The Emancipation of Mimi had already been issued. "'Don't Forget About Us' was a song that Jermaine and I started writing and didn't finish, and [Island Records CEO] L.A. Reid heard it," she told MTV News in 2011. "He was excited about it and he was like, 'We should re-release the album'. I agreed because were trying to figure out what to do with the song because we loved it so much, and we didn't want to wait until the next album to send it to radio."

Go back