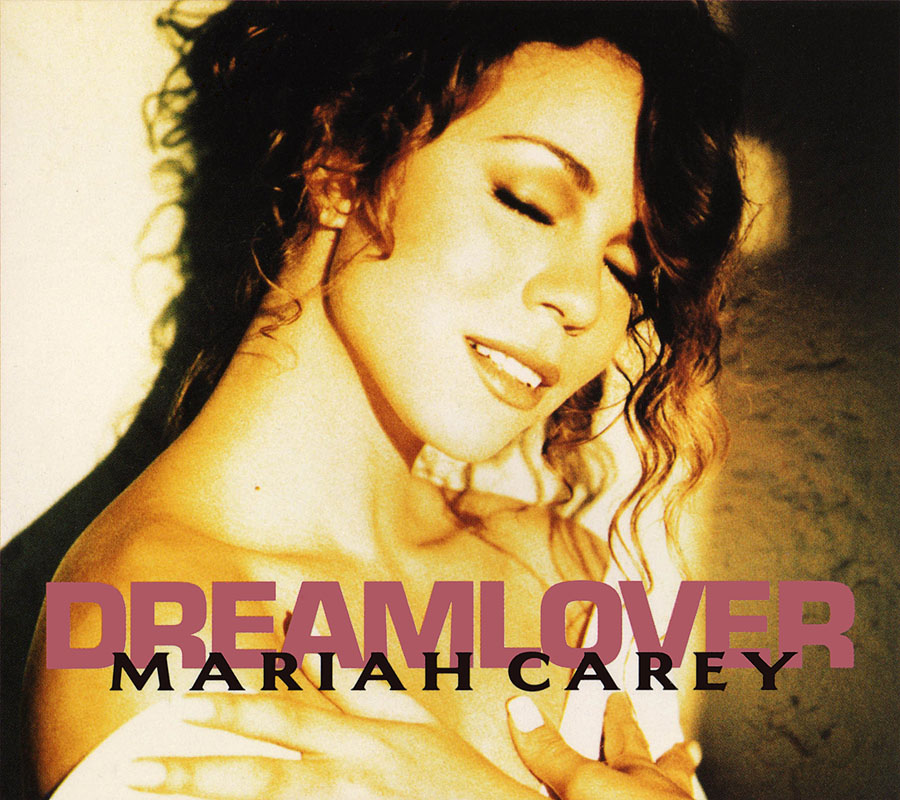 Dreamlover
"Dreamlover" was the first release from Mariah's forthcoming album "Music box". In the middle of August 1993, the single glided onto the charts at number 13, rising over the next couple of weeks to number 9, then to number 3, before hitting the magical number 1 on the Billboard Hot 100 on September 4, 1993, Mariah's seventh number 1 recording. The only real surprise, and a very joyous one, was that "Dreamlover" hogged the top spot for a total of eight weeks, an absolute indication that, far from being on the wane, Mariah's popularity was still increasing.
Mariah had worked on the song with Dave Hall, a record producer who'd recently finished Mary J. Blige's album. "I loved what Dave was doing at the time," Mariah told Fred Bronson. "I wanted to do something that had a happy feeling, and that's really not Dave. It's very anti what he's about. So he said, 'Oh, you want to do that happy stuff? All right, all right.' He wasn't into doing it. Then we listened to a lot of loops, and we used the Blind Alley loop and I started singing the melody over it."
The "Blind alley" loop came from an old record, and was so low in the mix it was barely audible. "It was used on a rap record called Ain't No Half-steppin' by Big Daddy Kane and probably a lot of other things," Mariah explained. "But it never had this kind of song over it. We built the song from there and I wrote the lyrics and the melody and Dave ended up liking it."
In fact, Hall ended up enjoying his entire time with Mariah. "My experience with Mariah was a good one," he agreed. "Some artists don't arrive on time and you sit in the studio waiting. But Mariah was always on time, very on point. She's a perfectionist. She knew exactly what she wanted to do when we got in the studio. We would lay down some ideas in the morning, and she would go home with it that evening, until the next evening. We would get the hook down that night. She's pretty quick on that."
Mariah played Tommy the version of "Dreamlover" that she and Hall had concocted. While he liked it, he felt it needed more to be properly commercial, and he approached Walter about lending his talents to the track. "Mariah and Dave did this loop thing, and it was new to us pop producers at that time," Walter said. "Their version of Dreamlover was missing a lot of stuff. The spirit of the song was up but it wasn't hitting hard enough." Walter's solution was to re-arrange the drums and keyboards, to give it more swing, and more drive. "It put a whole different shade of colors to it."
The video, directed by Diane Martel, picked up on the song's summery sheen with its images of Mariah swimming in a pool by a waterfall with her dog Jack, lying in a field of wildflowers, and singing in front of a group of hip-hop dancers. (Mariah commented later that the water was so cold that she refused to swim until Diane dived in first.) The casual feel, almost like clips from home movies edited together, captured the song's off-the-shoulder airiness, and its frequent showing on various video-music channels did nothing to hurt the song's success.

Go back