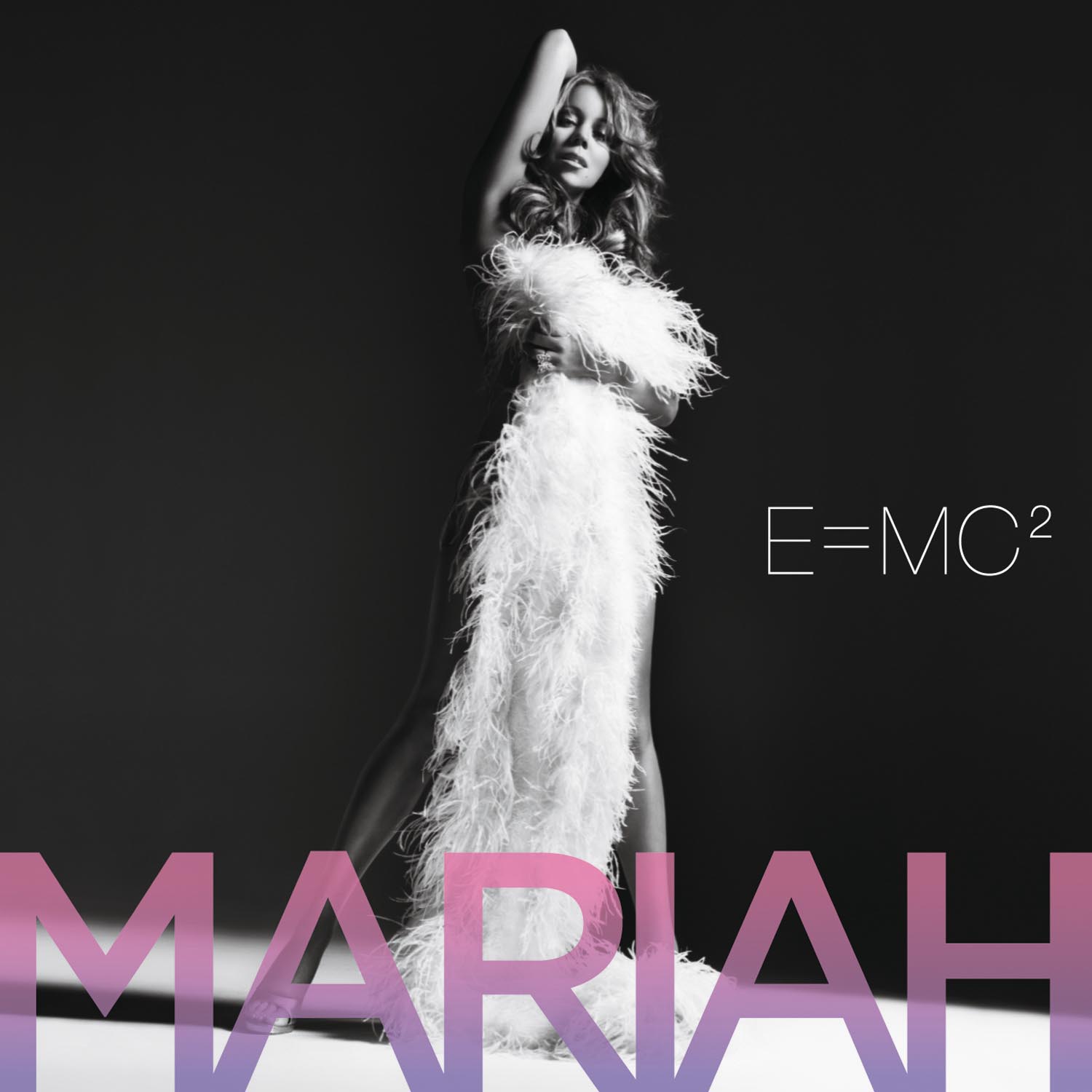 E=MC2
Tracklisting
1. Migrate
2. Touch My Body
3. Cruise Control
4. I Stay In Love
5. Side Effects
6. I'm That Chick
7. Love Story
8. I'll Be Lovin' U Long Time
9. Last Kiss
10. Thanx 4 Nothin'
11. O.O.C.
12. For The Record
13. Bye Bye
14. I Wish You Well

Bonus Tracks:
15. Heat
16. 4real4real

"E=MC2" (meaning "Emancipation equals Mariah Carey squared") is Mariah's fifteenth album and eleventh studio album. The album is scheduled to be released on April 15 in the United States. Mariah reportedly said she had been writing new songs while traveling on her latest tour. It was reported that she was recording her new album and has booked a whole month in Anguilla's biggest villa and had a studio built in it. Hip hop producer Bryan Michael Cox visited Anguilla and contributed four new songs to the album.

At TAO's New Years party, Mariah's song "Migrate", which features singer/rapper T-Pain, was played. On February 1, 2008 a video of Mariah and Jermaine Dupri during one of their late night studio recording sessions in Carey's TriBeCa triplex was posted on Mariah's official website.



Go back