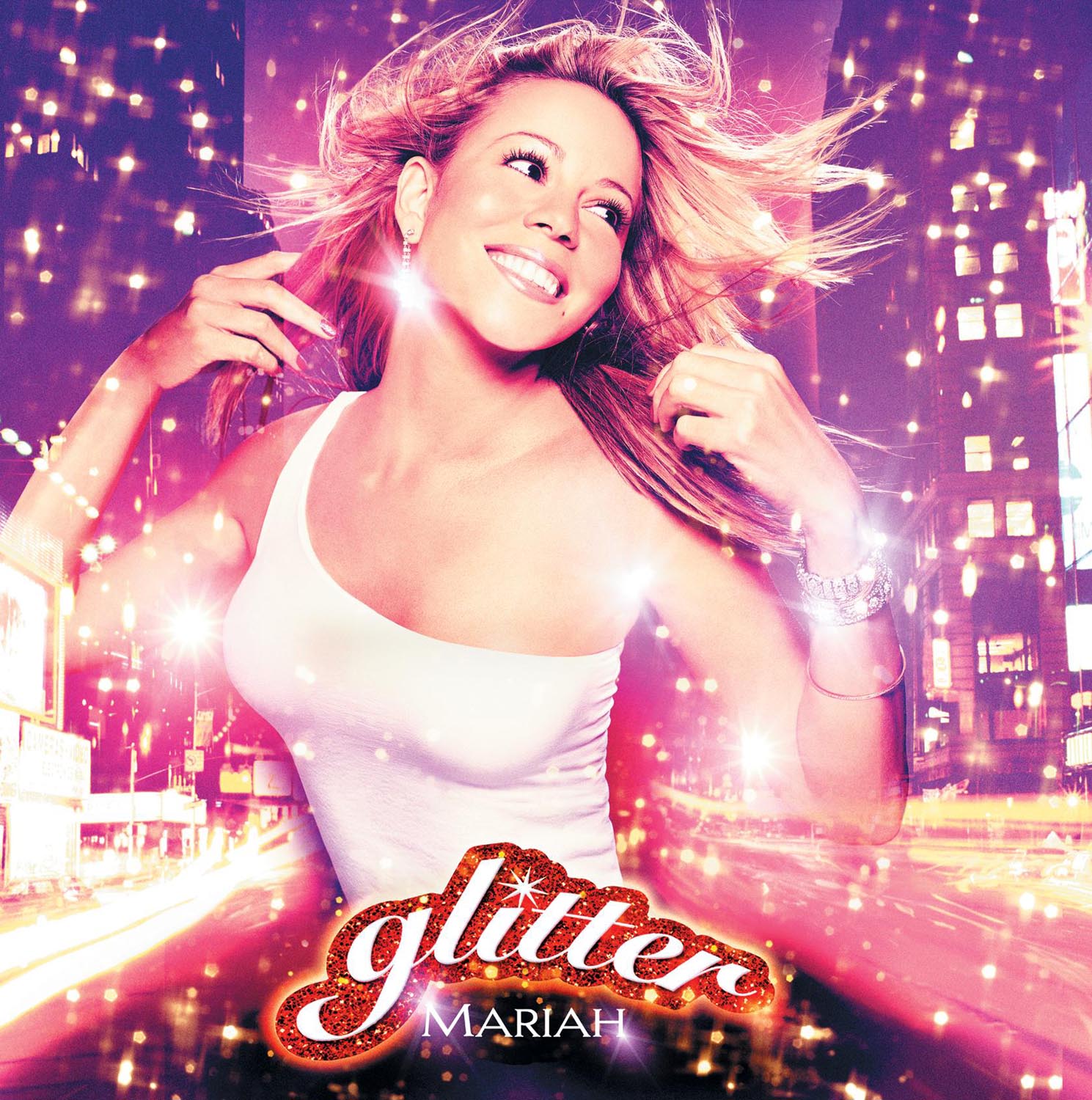 Glitter
Tracklisting
1. Loverboy (Remix)
2. Lead The Way
3. If We
4. Didn't Mean To Turn You On
5. Don't Stop (Funkin' 4 Jamaica)
6. All My Life
7. Reflections (Care Enough)
8. Last Night A DJ Saved My Life
9. Want You
10. Never Too Far
11. Twister
12. Loverboy

Bonus Tracks:
13. There For Me

The album "Glitter", Mariah's first for her new record label Virgin, is also the soundtrack to her movie, "Glitter". Set in the '80s, "Glitter" tells the story of a young girl named Billie trying to make it in showbiz. "The record is '80s influenced to fit in with the movie," Mariah has revealed, "But I wanted to make it like 1982 meets 2002."

Judging by our listening, Mariah has definitely succeeded. The album blends elements of funk and disco to create an '80s New York club feel, but it's brought up to date with collaborations from Mystikal, Busta Rhymes, Da Brat, Ludacris and R&B singer, Eric Benet. Unfortunately, Mariah's work with Prince was not finished in time to be included on the record, but his influence is felt on many of the up-tempo tracks.

While "Glitter" is most definitely a party record, it isn't lacking in Mariah's trademark ballads. With production from Jimmy Jam and Terry Lewis, the delicate melodies of the slower songs are perfectly complimented by the power of Mariah's voice.

Billboard wrote about the album: "'Glitter' shows La Carey bravely striving to merge three incongruous styles. First, there's the '80shued material reflective of her imminent film debut (after which the set is titled). Then, there are the ballads that are an essential element of her every album. Finally, she indulges in her fascination with hip-hop culture - a move that should continue to confound fans who pledged allegiance to the diva during her early pure-pop phase. It's a tricky juggle that Carey handles with earnest energy. The result is a mixed recording that swoops from soaring highs like the quietly heartbreaking 'Twister' and the deliciously funky 'All my life' to painful lows like 'Last night a DJ saved my life', during which she sounds disconnected from a groove overpowered by a slew of rappers. Ultimately, 'Glitter' is a minor misstep in a stellar career that has earned the singer a few free passes."

"Glitter" failed to match Mariah's previous track record, selling a mere two million. As a consequence, Virgin dropped her with a $28 million dollar payoff.



Go back