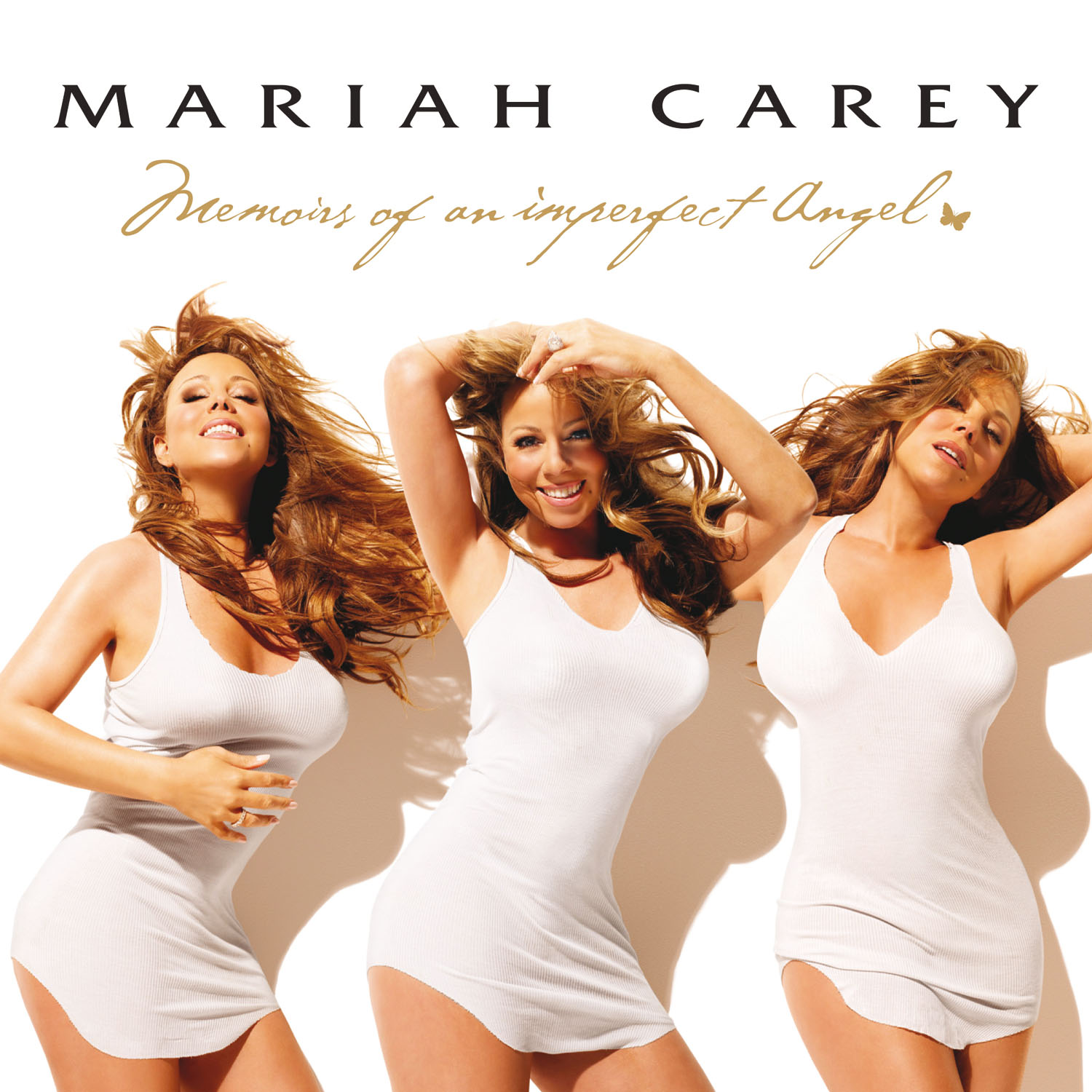 Memoirs Of An Imperfect Angel
Tracklisting
1. Betcha Gon' Know (The Prologue)
2. Obsessed
3. H.A.T.E.U.
4. Candy Bling
5. Ribbon
6. Inseperable
7. Standing O
8. It's A Wrap
9. Up Out My Face
10. Up Out My Face (The Reprise)
11. More Than Just Friends
12. The Impossible
13. The Impossible (The Reprise)
14. Angel (The Prelude)
15. Angels Cry
16. Languishing (The Interlude)
17. I Want To Know What Love Is

"Memoirs of an imperfect angel is Mariah's twelfth studio album. It was released on September 24 in Europe. In early 2009, singer-songwriter The-Dream stated that he and Carey had already begun working on her next studio album: "I think it's about just writing an album that includes the focus of all the hits that she's had. She can't take a loss; she has to do everything to the T. So it's basically like we're trying to make a greatest hits album without using the greatest hits."

In February 2009, The-Dream said in an interview with MySpace that he and Carey finished seven songs for the album. In March 2009, Mariah wrote on Twitter that she finished working on two songs with James "Big Jim" Wright and Christopher "Tricky" Stewart. That same month, Bryan-Michael Cox and Jermaine Dupri said in their posts on Twitter that they worked on a song for Carey called "100 Percent." It will be the theme song for Mariah's upcoming movie Precious. In May 2009, Mariah also stated on Twitter that she worked with Timbaland.

The New York Post reported that Mariah covered Foreigner's "I want to know what love is" for her new album. On May 20, she announced on her Twitter page the title of her new album, "Memoirs of an imperfect angel". That same day, L.A. Reid played a song from the album titled "H.A.T.E.U." during an Island Def Jam Event. On June 4, 2009 while speaking with Extra at the Fresh Air Fund gala, Mariah said that she has to finish the album "in like a week".



Go back