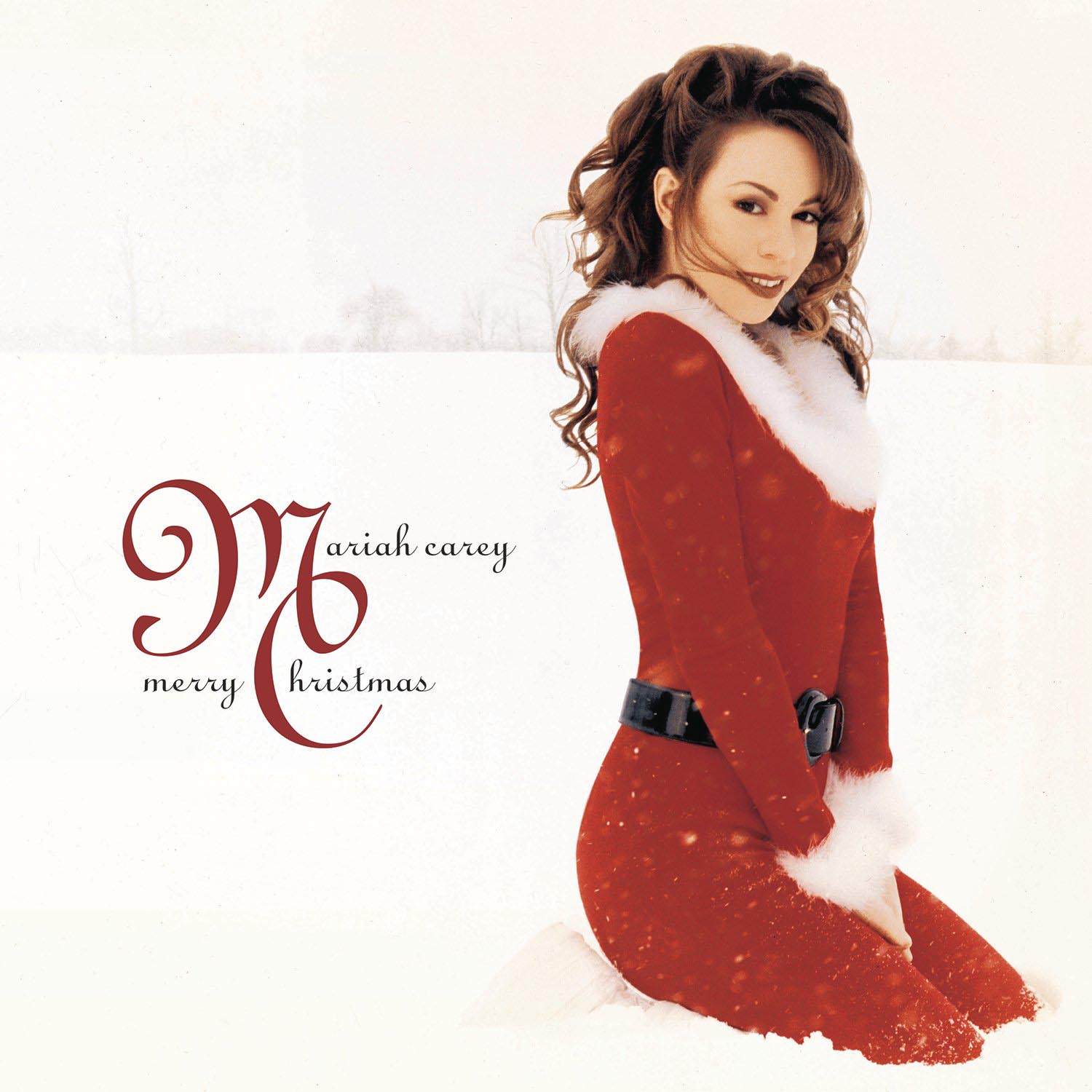 Merry Christmas
Tracklisting
1. Silent Night
2. All I Want For Christmas Is You
3. O Holy Night
4. Christmas (Baby Please Come Home)
5. Miss You Most (At Christmas Time)
6. Joy To The World
7. Jesus Born On This Day
8. Santa Claus Is Comin' To Town
9. Hark! The Herald Angels Sing/Gloria (In Excelsis Deo)
10. Jesus Oh What A Wonderful Child

Bonus Tracks:
11. God Rest Ye Merry, Gentleman
12. Sugar Plum Fairy

Having maintained a schedule of an album release in every year since she won her recording contract, Mariah took a different slant in 1994 and made her release a festive one. "Merry Christmas" was very reminiscent of the early 1960s girl groups who made Phil Spector's legendary Christmas album "A Christmas gift to you". Indeed, it featured Darlene Love's "Christmas (baby please come home)" among a selection of tracks weighted towards the traditional: "Hark the herald angels sing", "Silent night", "God rest ye merry, gentlemen" and more. "Merry Christmas" also contained three new Carey-Afanasieff compositions: "All I want for Christmas is you", "Miss you most (at Christmas time)" and "Jesus born on this day".

As Mariah told Larry Flick in CD Review, "You have to have a nice balance between standard Christian hymns and fun songs. It was definitely a priority for me to write at least a few new songs, but for the most part people really want to hear the standards at Christmas, no matter how good a new song is."

The result was a collection that maybe more than any other showed her gospel roots. "Sometimes, when I'm singing gospel," she said, "everything seems to be right. I'm not thinking I don't know how I'm going to sing the next line because I'm letting go... there's an uplifting spiritual moment where the voices connect with the music and what I'm feeling... it comes from somewhere else."

"Merry Christmas" certainly appaered set to do well in its first year, entering the Billboard chart at number 30 within two weeks of its release. The video for "All I want for Christmas is you", with Mariah romping in the previous winter's snow, was premiered on MTV with much hoopla on November 28. The song was not released as a single in the USA, but in Europe it reached the Top 10 in most countries.

But the star on the tree came on December 14, with the "Mariah Carey Christmas Special" on MTV. In conjuction with the release of the album, the music video channel had run a contest that offered the prize of a trip to New York, $10,000, and a chance to meet Mariah and attend her December 8 concert to benefit the Fresh Air Fund.

The one-hour special featured extensive footage of the winner, and showed her spending some of her winnings. It also included the alternative video for "All I want for Christmas is you", presented in black-and-white sixties style, with go-go dancers, backup singers, and Mariah herself, in a minidress, white boots, and teased-up hair, looking for all the world like a member of the Ronettes.

The show climaxed with an out-and-out gospel performance of "Joy to the world" from the Fresh Air benefit show. Helping underprivileged children had long been close to Mariah's heart, and the benefit, which combined that impulse with her singing, was a truly bighearted gesture. With "Merry Christmas" climbing rapidly all the way to number 3, it made a perfect cap of the year. But that was far from the end of the story for the record. Every subsequent Christmas it would be released, and by early 1998, it had sold 8 million copies - a phenomenal number for a seasonal album.

In November 2005, the album was again re-released, this time with an extra remix and a bonus DVD.



Go back