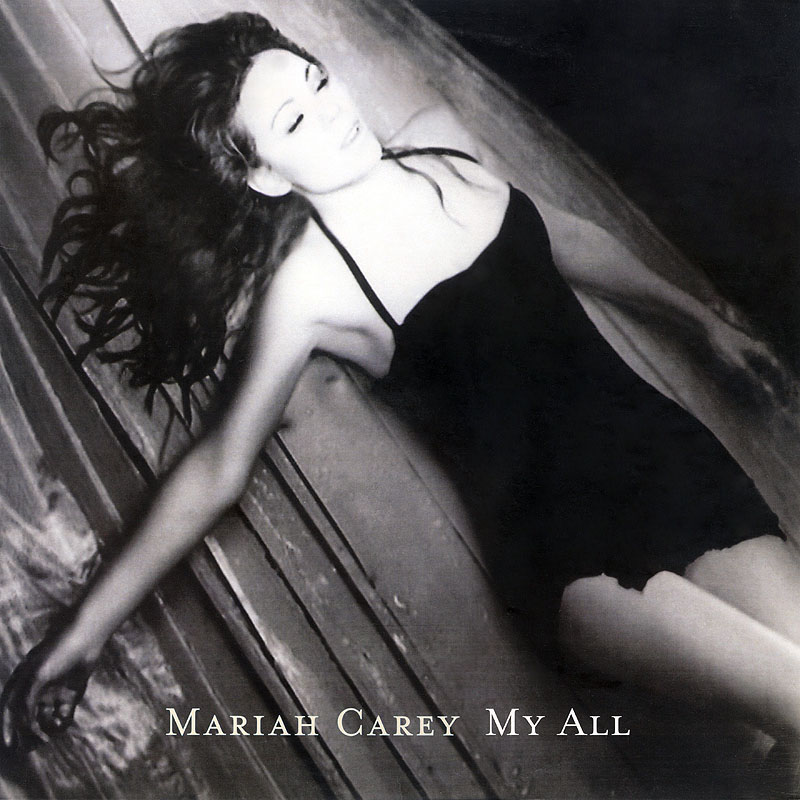 My All
"My all", another collaboration with Walter, took Mariah deeper into the territory she'd explored with Babyface on her last album. The surprise, really, was that Babyface hadn't been involved with the song. The sound, the lushness, even the style seemed to have his marks. But Mariah and Walter wrote, arranged, and produced the whole thing themselves. Even the guitar arpeggios were not quite real, sampled then played on the keyboard. But "My all" succeeded, it had the kind of slinky, slow-jam R&B sound that Toni Braxton had once made her own, and it fit Mariah like a glove. When it was released as a single, it became Mariah's 13th Number 1 hit.
Mariah about this song: "On this album is so much more about myself - more than I've ever recorded. It's personal, I wrote 'My all' when I came back from Puerto Rico [after recording the video of 'Honey'] and I think I was still in a Spanish sphere... there is an Latin kind of feeling in it."
In June 1998 a remix CD-single was released, called "My all/Stay awhile", and a remix video was made where we can see Mariah partying.

Go back