Mariah Carey Earns Title of 'Michael Jordan of Mean Girls' After Getting 'Quizzed' by Tina Fey

Thursday September 10, 2020

Oh, so fetch! In the season 2 premiere episode of Billboard's "Quizzed" video series, Mean Girls star and screenwriter Tina Fey quizzes superfan Mariah Carey to see just how much the singer actually knows about the hit 2004 film.

Before getting started, Carey shows off a piece of jewelry to prove how much she loves the movie, which also starred Lindsay Lohan as Cady Heron and Rachel McAdams as Regina George. "Could you tell by anything that I'm wearing that I might have seen the movie once or twice?" she asks the comedian as she waves her fingers elegantly over her neck. "My necklace is an 'M' version of the 'R' that Regina and the 'C' that Cady have."

During the True or False round of "Quizzed," the singer -- whose memoir The Meaning of Mariah Carey arrives Sept. 29 -- reveals to Fey after answering four questions in a row correctly that she has seen the film more than just a few times. "When the movie was first released, I watched it literally every night," Carey admits. " And then recently, my daughter -- who's technically too young -- she's obsessed with it."

But it's in round two that Fey -- who Paramount Studios announced in January will bring the film back to the big screen in a movie adaptation of the Broadway musical -- potentially nabs the superfan for the revival. After Carey correctly answers that "Jingle Bell Rock" is the song The Plastics dance to at the talent show, the singer expresses her disappointment that it's not her tune "All I Want for Christmas Is You" instead.

"We're gonna make another movie of it, so if you want to license us that song for the movie and also be in the movie, just say nothing now and we'll consider it legally binding," teases Fey, who is producing and writing the script. "Just laugh and it'll be legally binding."

"I definitely want to be in it as well!" gushes the five-time Grammy winner before suggesting a role. "Maybe I can be friends with [Mean Girls actress] Amy Poehler as, like, her other friend that wears sweatsuits."

At the beginning of the trivia game's third round, Fey couldn't hide how impressed she was by Carey's knowledge of the comedy. "The Michael Jordan of Mean Girls trivia!" she exclaims about the singer, who had yet to miss a single question.

See whether Carey earns a perfect score by watching the full episode of "Quizzed"!

(Source: Billboard)





Mariah Carey Reveals The Tracklist Of 'The Rarities'

Wednesday September 9, 2020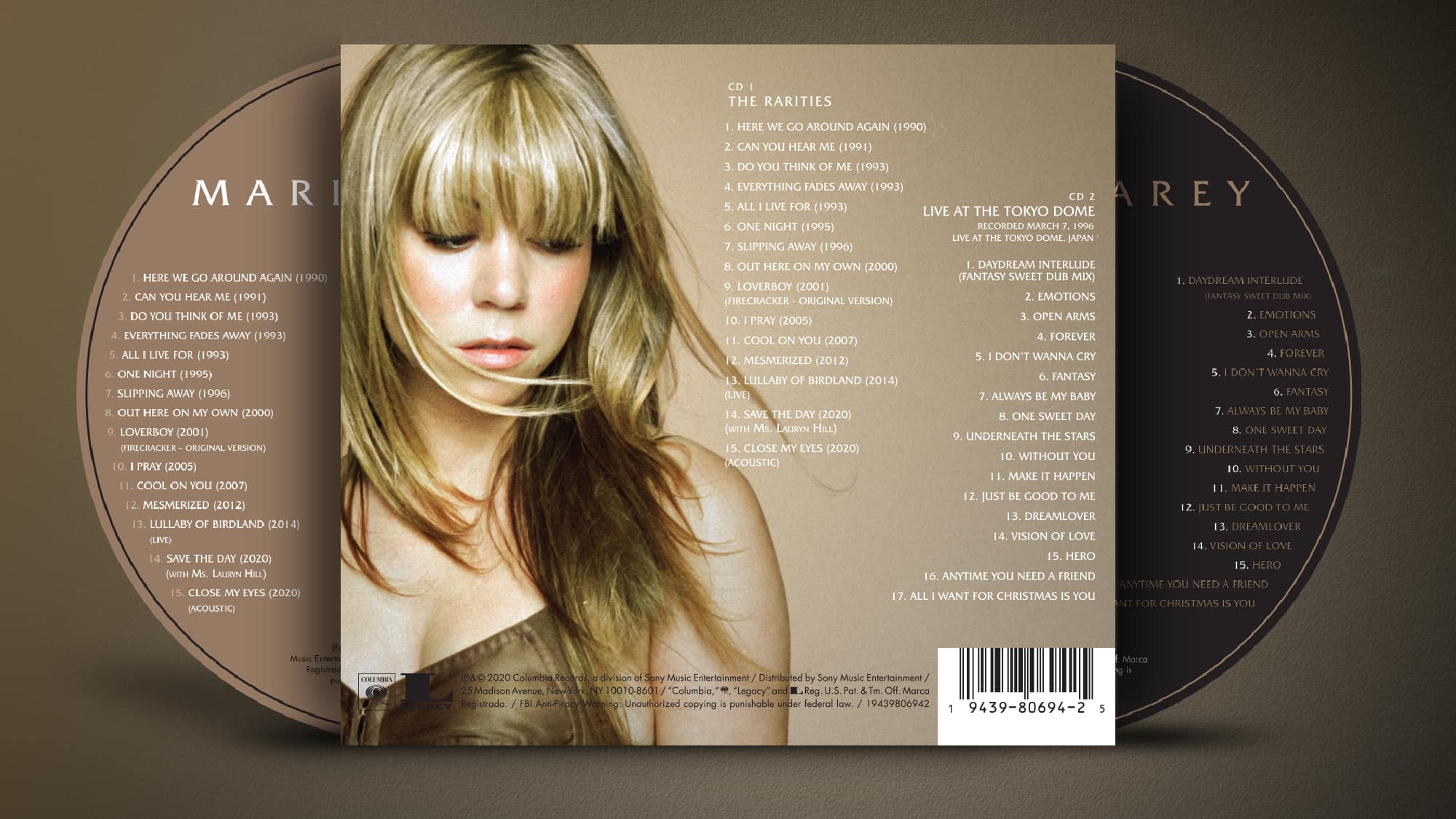 Mariah Carey has sent The Lambily into a tailspin by revealing the tracklist of The Rarities (due October 2). The compilation album, which is comprised of hard-to-find and unreleased material, is the real deal. Mimi has rummaged through the vault to find gems from most eras of her long and iconic career. There's an unreleased song from her debut LP called "Here We Go Around Again" that will finally see the light of day 30 years after it was originally recorded and borderline-mythical cuts like "Can You Hear Me."

The rest of the album is sprinkled with beloved B-sides ("Slipping Away," "Everything Fades Away" etc.) and oddities like "I Pray," a song Mariah wrote for Paul Robbins, and "Mesmerized" - an unreleased track from The Paperboy soundtrack. In addition to titular rarities, the album also includes a live recording from the Tokyo Dome that covers all her greatest hits. In other words, this is an essential addition to your Mimi collection! Pre-order The Rarities on CD or vinyl and check out the tracklist below.

Mariah's The Rarities tracklist:

1. "Here We Go Around Again" (1990)
2. "Can You Hear Me" (1991)
3. "Do You Think of Me?" (1993)
4. "Everything Fades Away" (1993)
5. "All I Live For" (1993)
6. "One Night" (1995)
7. "Slipping Away" (1996)
8. "Out Here on My Own" (2000)
9. "Loverboy" (2001 - Firecracker Original Version)
10. "I Pray" (2005)
11. "Cool on You" (2007)
12. "Mesmerized" (2012)
13. "Lullaby of Birdland" (2014 - Live)
14. "Save the Day" (2020 - with Lauryn Hill)
15. "Close My Eyes" (2020 - Acoustic)

(Source: Idolator)





Surprise! Mariah Carey Just Dropped the Motherlode of #MC30 Rarities

Wednesday September 9, 2020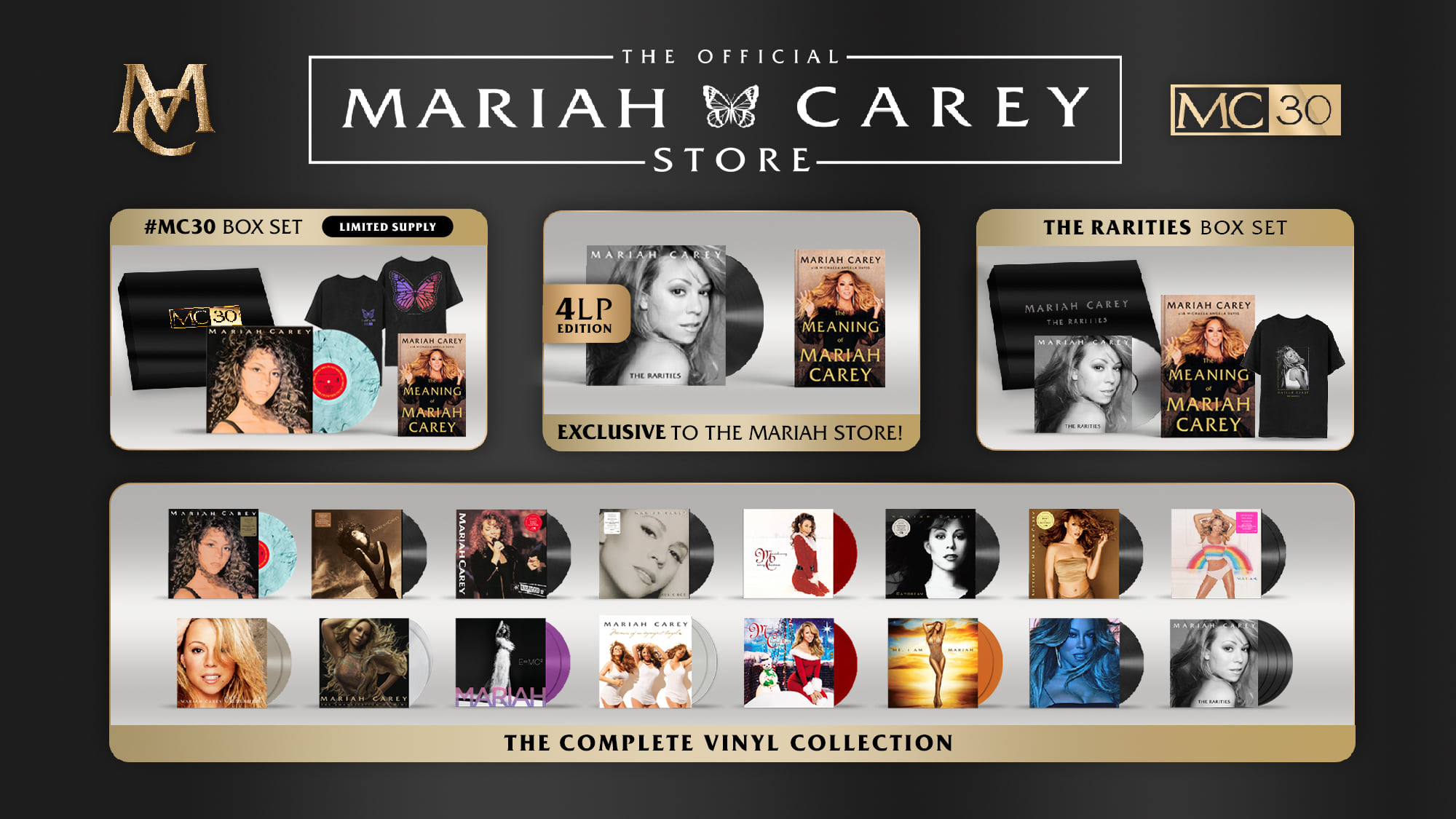 Mariah Carey dropped the motherlode of rarities in her shop on Tuesday (Sept. 8), including 16 of her classic albums remastered on vinyl. The latest drop as part of the #MC30 anniversary celebration spotlights spruced-up versions of Emotions, MTV Unplugged, Music Box, Merry Christmas, Daydream, Butterfly, Rainbow, Charmbracelet (limited-edition 2LP bone vinyl), The Emancipation of Mimi (limited-edition 2LP clear vinyl), E=MC2 (limited-edition 2LP lavender vinyl), Memoirs of an Imperfect Angel (limited-edition 2LP opaque white vinyl), Merry Christmas II You (limited-edition red vinyl), Me. I am Mariah The Elusive Chanteuse (limited-edition 2LP translucent orange vinyl) and Caution.

In case you're fishing around for some other goodies, there is also the limited (1,000 pieces) #MC30 Box Set, which includes the singer's upcoming memoir, The Meaning of Mariah Carey, a limited-edition colored Mariah Carey vinyl and a limited-issue Butterfly commemorative MC30 short sleeve cotton t-shirt, all in an #MC30 embossed black box.

Carey recently teamed up with her nine-year-old daughter Monroe for a TikTok video about the importance of voting in the upcoming Nov. 3 presidential election. "#SaveTheDay #VOTE #GirlPower Choreography/Interpretive Dance by Monroe C. a.k.a. 'Roe Roe Diva,'" Carey captioned the adorable clip, in which she and Roe lip synch, "If he won't, and she won't/ And they won't, then we won't/ We will never learn to save the day," over a sample of Ms. Lauryn Hill's iconic vocals from the Fugees' 1996 classic "Killing Me Softly With His Song."

(Source: Billboard)





Mariah On Twitter

Wednesday September 9, 2020

And you thought I was a diva?




(Source: Twitter)





Mariah Carey Urges Fans to Vote -- With a Little Help From Daughter Monroe

Tuesday September 8, 2020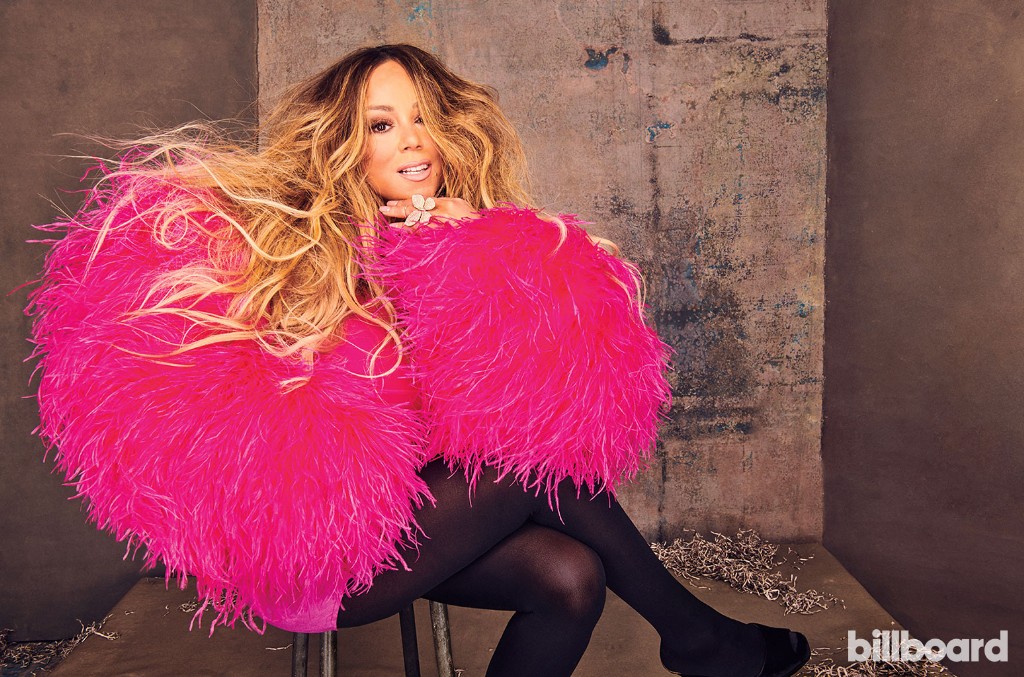 Mariah Carey wants YOU to save the day and vote, dahhling! That's the message the superstar sent her Lambs with a new TikTok about the importance of exercising their civic duty on Labor Day (Sept. 7).

In the video, the icon dances along to her latest single "Save the Day" with one half of Dem Babies, nine-year-old Monroe, wearing shirts emblazoned with "Vote Vote Vote" and "Your Voice Matters."

"#SaveTheDay #VOTE #GirlPower Choreography/Interpretive Dance by Monroe C. a.k.a. 'Roe Roe Diva,'" Carey captioned the adorable clip, in which she and Roe lip synch, "If he won't, and she won't/ And they won't, then we won't/ We will never learn to save the day," over a sample of Ms. Lauryn Hill's iconic vocals from the Fugees' 1996 classic "Killing Me Softly With His Song."

This is far from the first time Mimi has advocated for getting out the vote. Just two years ago during the midterm election cycle, she urged the Lambily to register to vote by sharing a throwback of herself from a 2004 "Vote Or Die!" campaign by Diddy's Citizen Change organization.

"#Tbt we shot this campaign in 2004 but the message is still relevant today. VOTE! Your voice matters. Register to vote now @ vote.org," Carey wrote at the time alongside the snap of her smiling face wearing a "Vote Or Die!" t-shirt and denim miniskirt.

Nowadays, the superstar is busy prepping for the release of her hotly-anticipated memoir, The Meaning of Mariah Carey, which is set to hit bookshelves Sept. 29, as well as her upcoming album The Rarities, which will be released a few days later on Oct. 2.

Check out Mariah's latest civically-minded TikTok below.



(Source: Billboard)





Mariah On Twitter

Sunday September 6, 2020

My memoir is told in four parts, woven together to reveal a journey that is ongoing, The Meaning of Mariah Carey.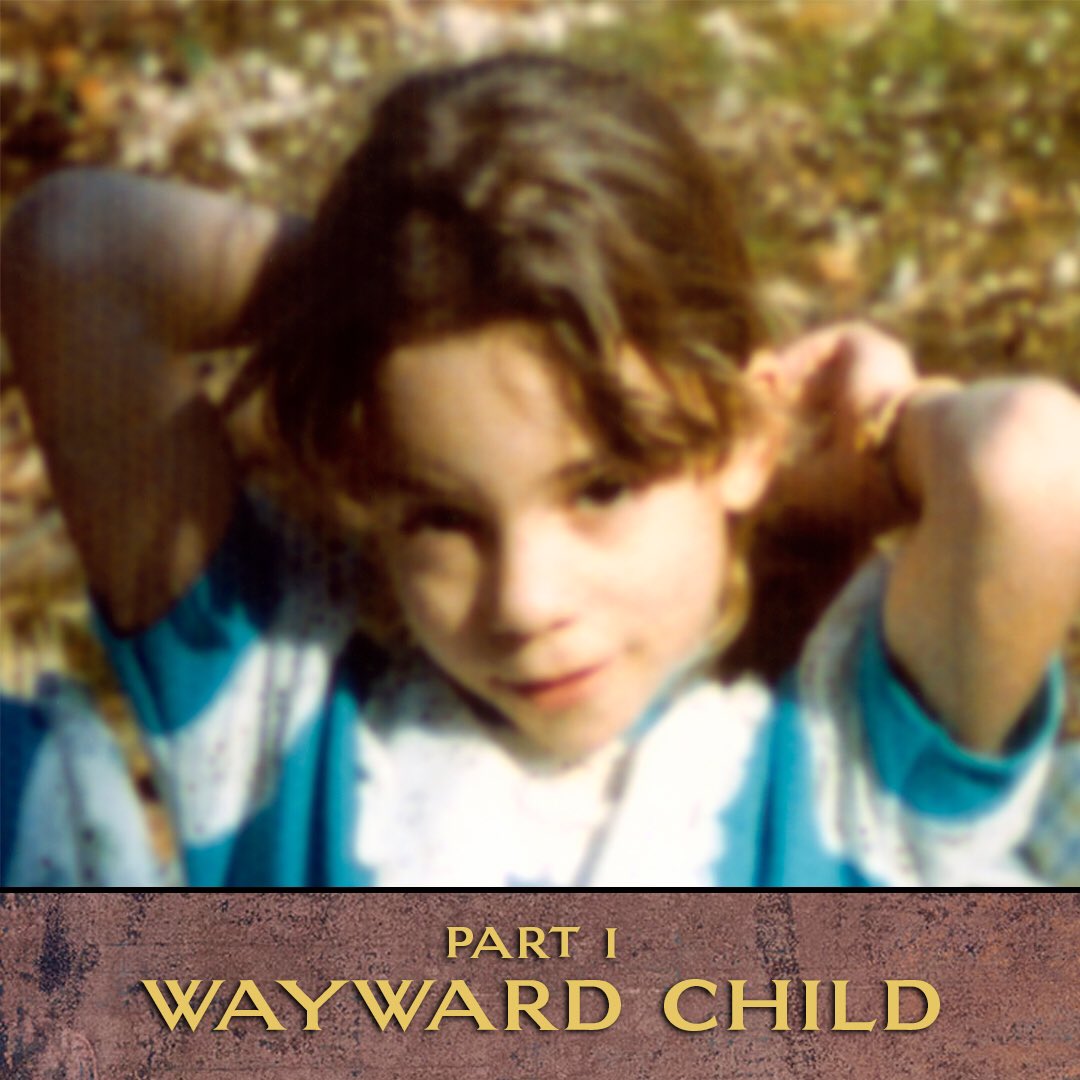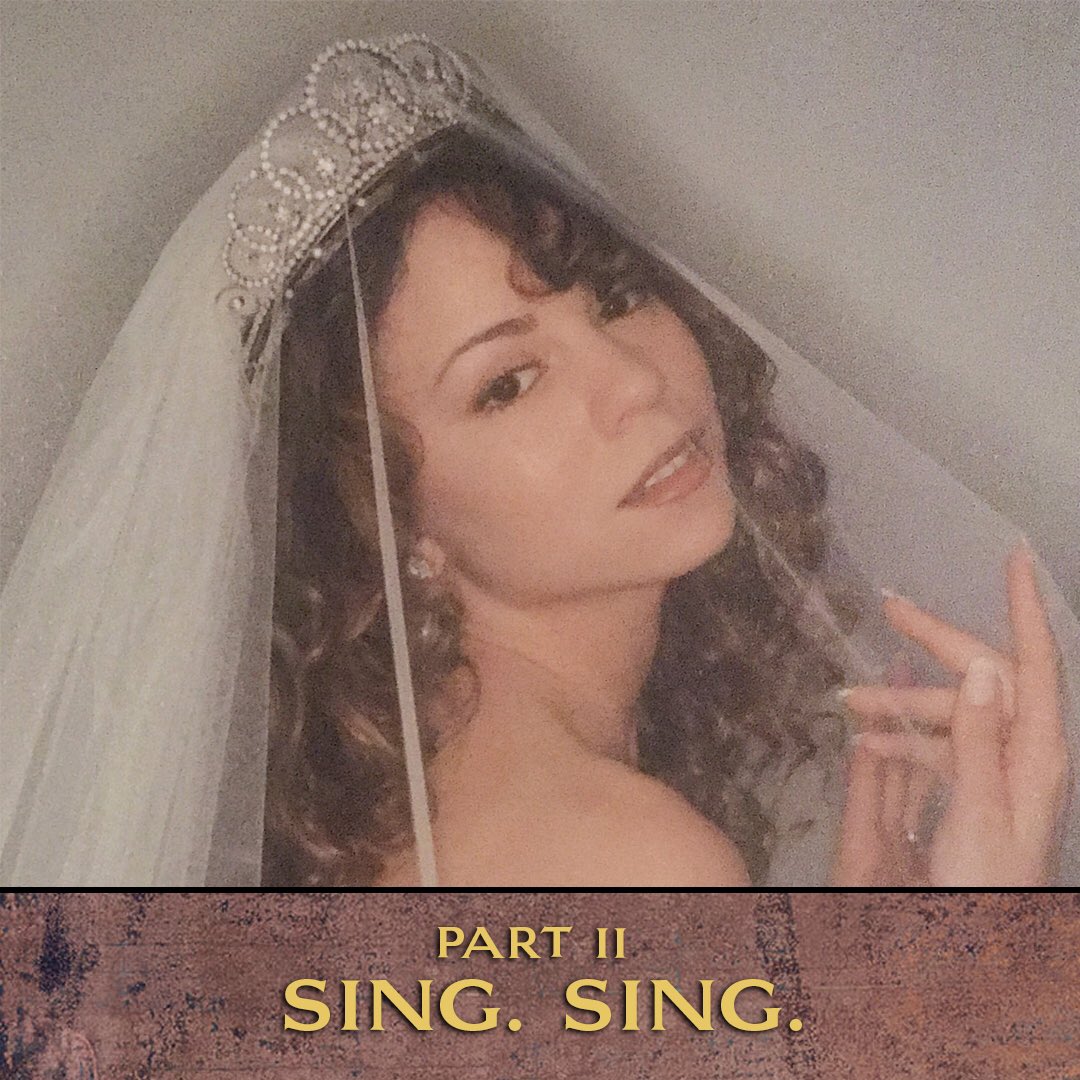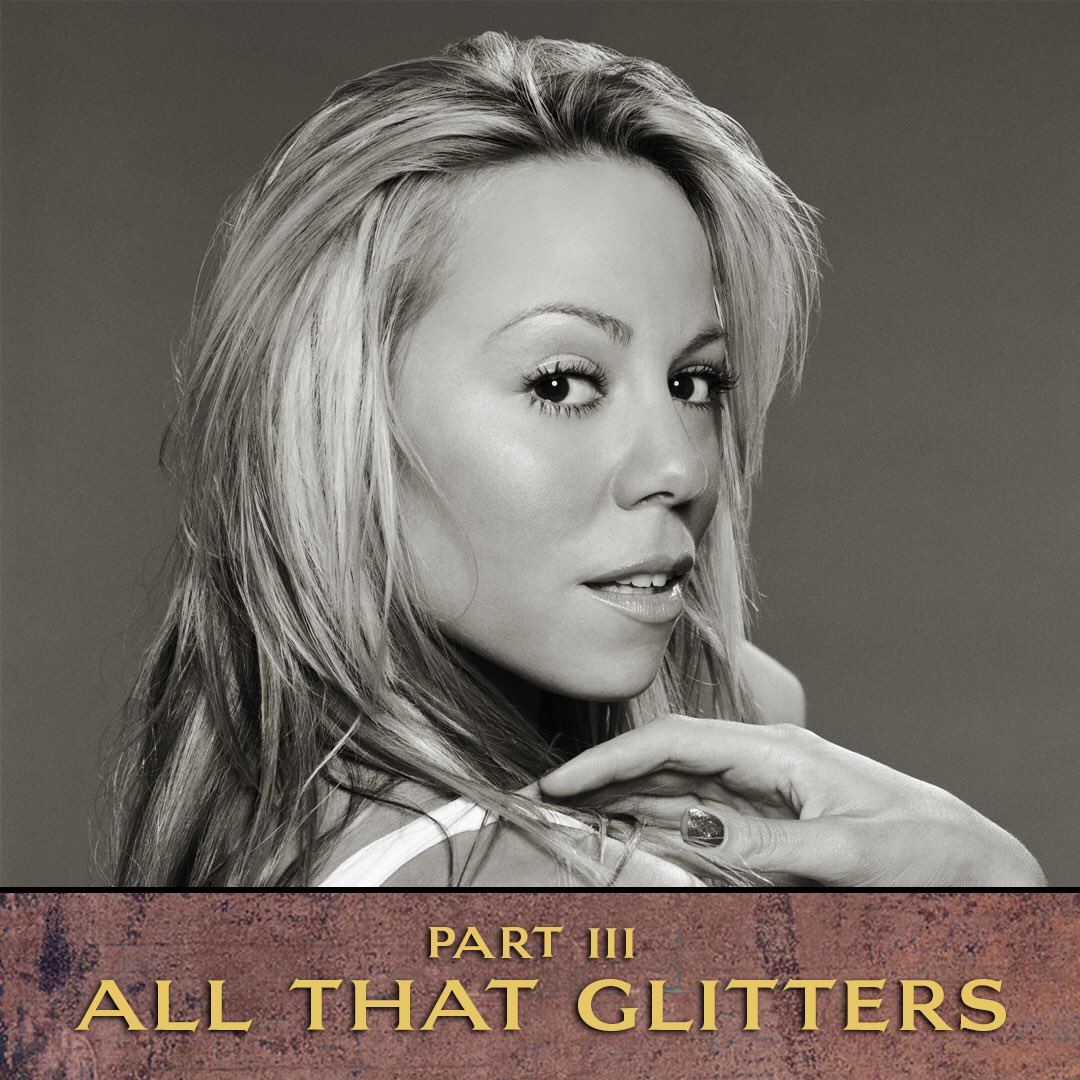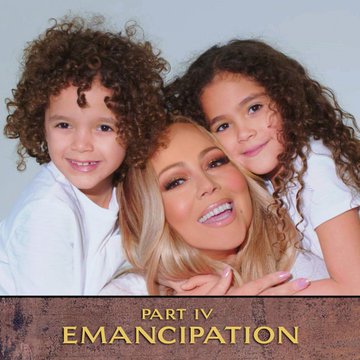 (Source: Twitter)





Mariah Carey Continues #MC30 Celebration, This Time in Spanish

Friday September 4, 2020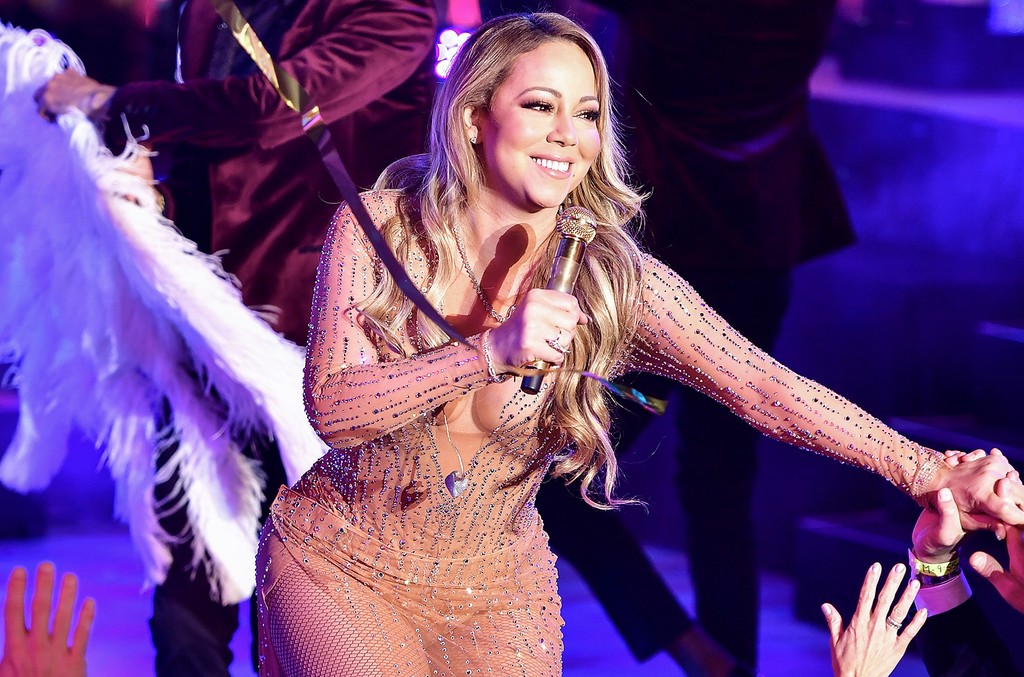 Mariah Carey continued the roll-out of special treats for the Lambily on Friday (Sept. 4) with the seven-track Mariah En Espanol EP, which includes versions of "Hero" and "My All," as well as a remix EP of "Do You Know Where You're Going To (Theme From Mahogany)." The Spanish-language EP also includes "Open Arms" and four remixes of "My All," including club and instrumental versions.

The "Do You Know Where You're Going To" remix EP has seven versions of the song, including six club mixes by DJ Grego. Carey has definitely leaned into this anniversary year with a series of EPs and and upcoming Christmas special on Apple TV+. Mariah Carey's Magical Christmas Special, will be an exclusive holiday event from the global pop superstar that is described as an "innovative" mix of music, dancing and animation "driven by a universally heartwarming story that brings the world together."

Expect surprise celebrity guests and songs from her best-selling holiday catalog, led by the iconic "All I Want For Christmas Is You," the modern holiday classic released in 1994 that found its way to No. 1 in 2019 becoming her 19th overall.

(Source: Billboard)





Mariah Carey Says Fling with Derek Jeter Started While She Was Still Married

Wednesday September 2, 2020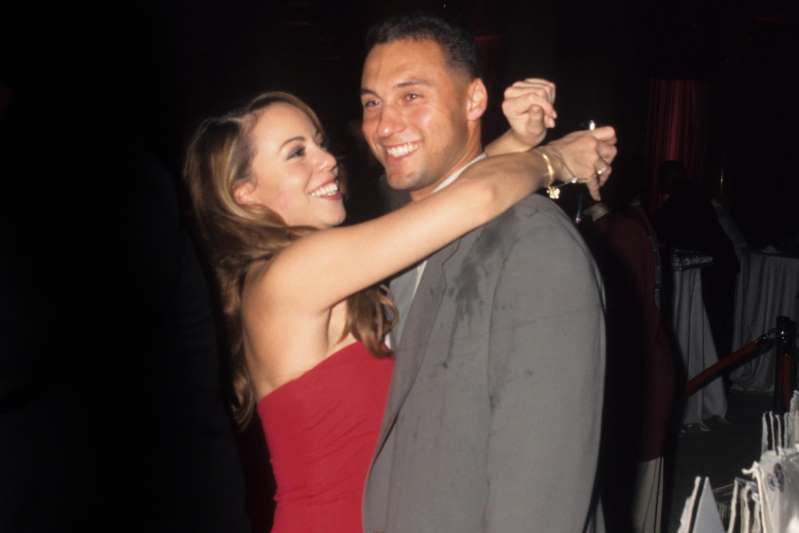 Mariah Carey is revealing new details about her early romance with Derek Jeter.

Discussing her upcoming memoir, The Meaning of Mariah Carey, with Vulture, the singer confirmed that two of her 1997 tracks were actually written about the former Yankee player.

In the book, the 50-year-old shared that she met Jeter at a dinner party and started "secretly" texting the athlete toward the end of her marriage to music executive Tommy Mottola.

She also recalled the moment the two shared a "clandestine kiss" on the top of his apartment building, which Carey told Vulture went on to inspire her song, "The Roof."

When asked if she remembered her first kiss with Jeter, Carey told the outlet, "Of course I do!"

The star even recalled wearing a "buttery leather Chanel skirt" and the rain making her hair curl during the romantic scene.

"I can never forget that moment," she said. "I mean, it's not like it was some intensely deep, intellectually stimulating - again, it was a great moment, and it happened in a divine way because it helped me get past living there, in Sing Sing, under those rules and regulations."

Carey - who finalized her divorce from Mottola in 1998 - has referred to her previous home with the music executive as "Sing Sing," the name of the infamous New York prison.

The artist also revealed that her song, "My All," was about her relationship with Jeter.

When Carey sings in the song, "I'd risk my life to feel your body next to mine," she alludes to risking her life to spend a night with the baseball star.

More than a decade after her marriage to Mottola ended, Carey tied the knot for the second time with Nick Cannon in 2008. The two share 9-year-old twins Moroccan and Monroe. Cannon, 39, and Carey divorced in 2016.

The pop crooner teamed up with writer Michaela Angela Davis on her memoir to share her tale, described through a press release as, "an improbable and inspiring journey of survival and resilience as she struggles through complex issues of race, identity, class, childhood and family trauma during her meteoric rise to music superstardom."

Carey announced in July that she had finished writing her memoir, sharing a photo to Instagram celebrating the completion of her upcoming book with a lengthy letter.

"It took me a lifetime to have the courage and clarity to write my memoir. I want to tell the story of the moments," Carey began. "The ups and downs, the triumphs and traumas, the debacles and the dreams that contributed to the person I am today."

"Though there have been countless stories about me throughout my career and very public personal life, it's been impossible to communicate the complexities and depths of my experience in any single magazine article or 10-minute television interview," she added. "Even then, my words were filtered through someone else's lens, largely satisfying someone else's assignment to define me."

(Source: MSN)





Mariah Carey Sings 'There's Got to Be a Way' in Response to George Floyd's Death

Saturday May 30, 2020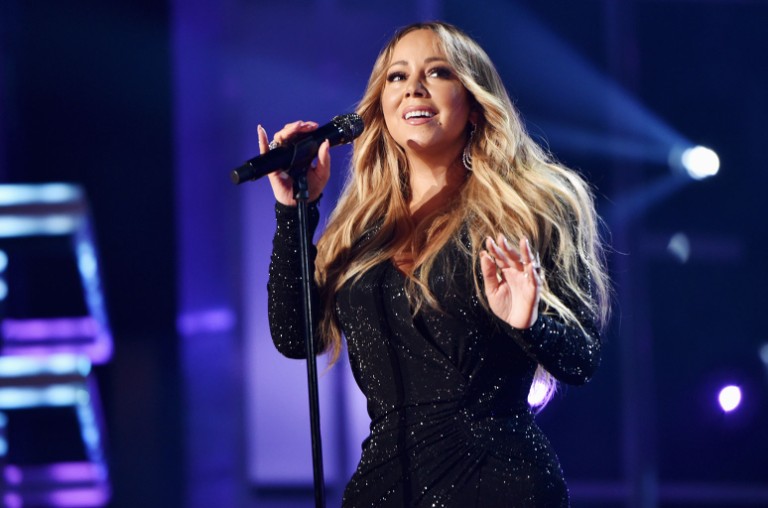 Like many others, Mariah Carey is searching for answers following the death of George Floyd.

The iconic singer took to social media Saturday (May 30) to sing a snippet of her 1990 song "There's Got to Be a Way" while demanding justice for Floyd, a black man who was recently killed by a white police officer in Minneapolis.

"I wrote this song for my first album. Still looking for answers today. We have to make a change. We can't be silent," Carey captioned the video, adding the hashtag #BlackLivesMatter.

Earlier this week, a video of Floyd's death surfaced, showing officer Derek Chauvin kneeling on the neck of Floyd for eight minutes. Chauvin was later charged with third-degree murder and manslaughter in the death of Floyd.

In her post, Carey encouraged fans to text 'FLOYD' to 55156 to demand #JusticeForFloyd. The campaign is part of Color of Change petition calling for the officers involved in Floyd's death to be blocked from working in law enforcement ever again and to have murder charges pressed against them.

"I don't understand how there can be regulated bigotry," Carey sings in the clip. "There's got to be a way to connect this world today."

Carey joins a long list of celebrities speaking out after Floyd's death, including Beyonce, Rihanna, Ice Cube, Ariana Grande and others. See the video below.




(Source: Billboard)





#JusticeForGlitter! Mariah Carey Surprise Releases 'Glitter' To Streaming Services

Friday May 22, 2020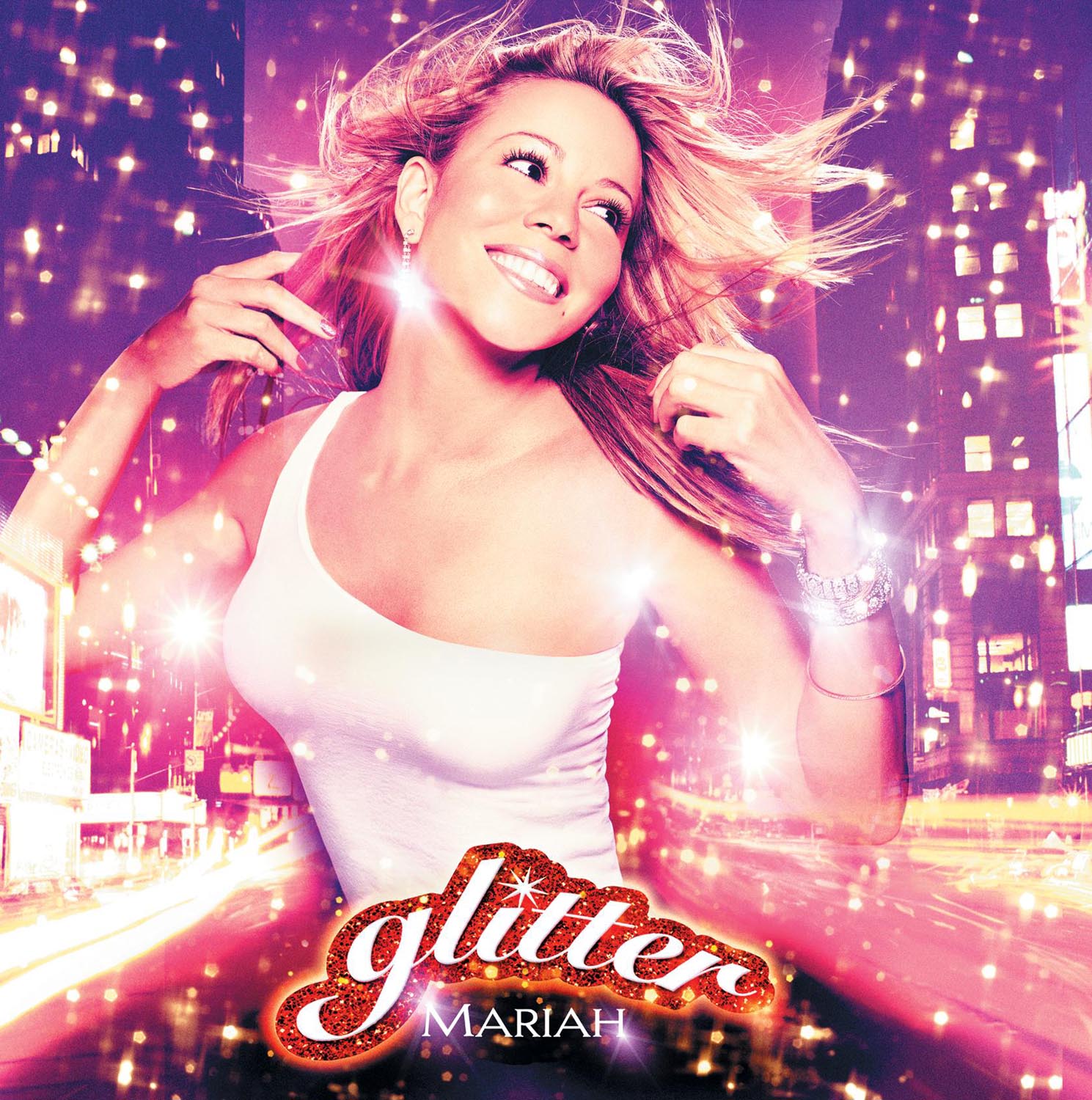 Mariah Carey sprung a surprise on fans by honoring the much-demanded release of 2001 album 'Glitter' on streaming services.

As widely known, the project - which was an album soundtrack for its like-titled movie - was initially released on September 11th 2001.

A combination of national panic, poor reviews of the film, and disproportionate critique saw the set sink before it could swim.

Its tanking torpedoed Carey's then groundbreaking deal with Virgin Records and is widely attributed to being one of the core catalysts for her public breakdown.

In the years that the followed, 'Glitter' would begin to shine again - as the internet helped audiences became more autonomous with their taste and do-away with the spoon-fed approach of yesteryear.

This birthed the #JusticeForGlitter campaign amongst the star's fanbase and saw Mimi herself re-embrace the album, regularly performing its songs during her live shows.

Now, almost 20 years since its release, the project has been made available on all streaming services.

Unconfirmed reports suggest the diva purchased the masters herself, with the label attribution on the Spotify's and co simply reading "2001 Mariah." If so, a boss move!

In any case, we've long loved the gems on 'Glitter' and hope this wide-release forms part of a bigger salute for its 20th anniversary next year.

Talk about rewriting a narrative! Go Mimi!

(Source: ThatGrapeJuice)





'Vision of Love' at 30: How Mariah Carey Crafted Pop's Definitive Debut Single

Friday May 15, 2020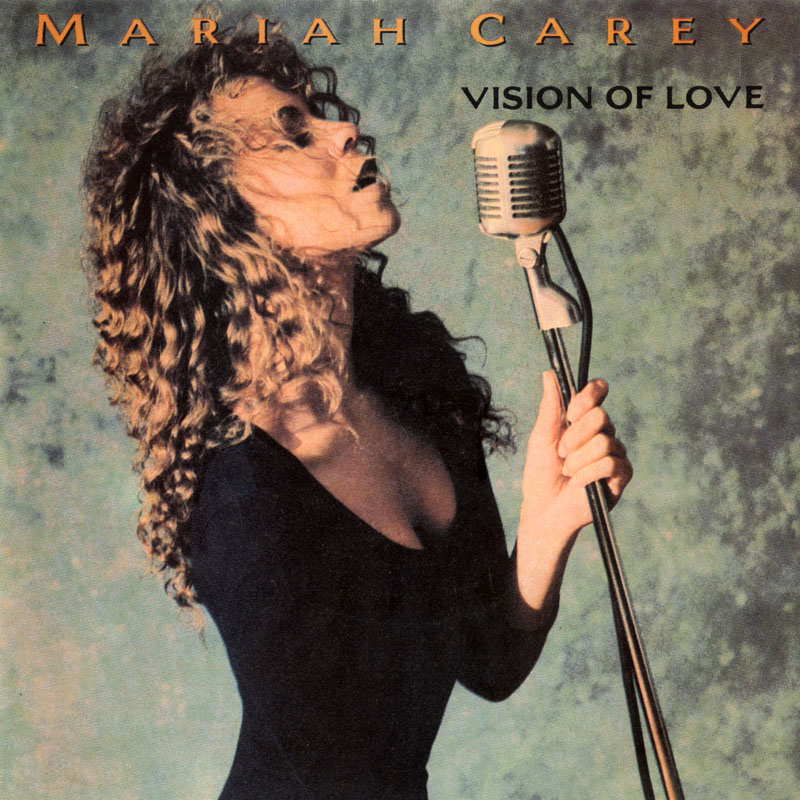 Hindsight may be 20/20, but as Mariah Carey's 'Vision of Love' evinced with its May 15, 1990 debut, some visions are clear from onset.

What started as a demo developed by a virtually unknown backup singer was eventually remastered into a piece of Pop music history that - even in 2020 - stands as the definitive debut single.

Join us inside as we celebrate the 30th anniversary of the announcement of Carey's arrival:




It would take months after its official release before the song reached #1 on the Hot 100 (and ultimately kickstart one of music's most prized careers), but to say no one saw it coming would be mendacity.

Make no doubt about it; though the more rhythmic offerings of Pop, Hip Hop, and New Jack Swing were on the upswing at the top of 1990, big ballads were still big business. From Rock to Pop and R&B, power ballads powered the treks of many-a-hit - regardless of genre - to the Billboard Hot 100's upper regions.

Indeed, none other could attest to success in that realm more than the era's reigning vocal diva Whitney Houston, but by the turn of the decade even she was looking to turn up the heat on her image by balancing balladry with edgier offerings (see: 'I'm Your Baby Tonight'). That truth was undoubtedly instigated by the enduring chart wins of her less vocally capable counterparts Paula Abdul, Janet Jackson, Madonna, and more.

Manipulating the music video platform in ways Houston had not mastered by the top of 1990, the trio of dance divas also used the medium to push (to varying degrees) stylized sexuality - another feature that gave their offerings a leg up over her. The result of the "either-or" option left the door wide open for a talent who could combine the two ideas, an opportunity capitalized on by then-new Columbia Records signee Mariah Carey.

The agenda was always to keep Carey's voice front-and-center, as evidenced by 'Vision of Love's accompanying Cathedral-set music video that saw her covered from head to toe in a solo performance. Yet, for what it lacked in the overt presentations found in some of the established divas o' the day's respective works, it showed viewers a softer, demure sense of sensuality - safely playing in a lane that left any hint of the concept up to the interpretation of the viewer.

And, though comparisons to Houston would be undoubted due to the likeness of their Gospel-infused vocal stylings, the youthfulness of that very sensuality - an arena the 'Saving All My Love For You' singer had largely avoided at that point - would be among the clear cut differences between them (alongside Carey's penning of her own material). Add to that, whatever 'Vision' lacked in visual was well compensated by its urgency and overwhelmingly convicting vocal performance - a feature that helped it evade the growing criticism of 'corniness' wielded to some of her counterparts' ballads.

Individuality, creativity, willful point of difference, and pushing the needle forward sonically while existing in a current and mass appealing space are the ingredients Carey stirred to craft the perfect debut single. Unwonted and fresh, yet seasoned enough to be aligned with the day's leading chart-toppers, 30 years later we salute 'Vision' for being the sonic masterclass on musical introduction.

(Source: ThatGrapeJuice)





Mariah Carey Wows With 'Through The Rain / Make It Happen' Medley Live At Rise Up New York

Tuesday May 12, 2020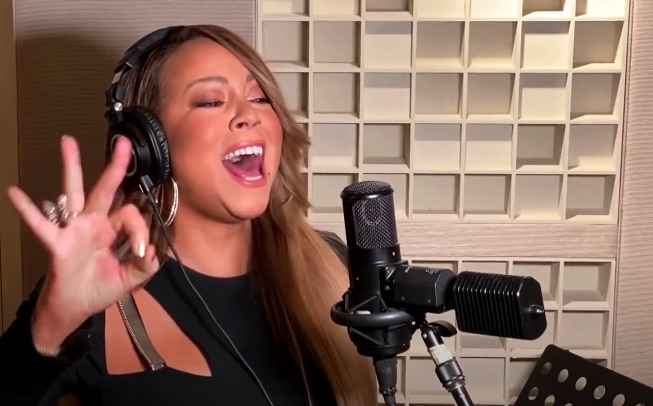 Mariah Carey continues to do her part for the COVID-19 relief effort.

The diva supreme was one of a number of acts who performed on 'Rise Up New York,' a fundraiser put on by The Robin Hood Relief Benefit in support of NYC residents financially affected by the effects of coronavirus.

100 percent of funds raised will provide support for food, shelter, cash assistance, health and mental health, legal services, education and more.

For her part, Mimi re-engaged with her 'Charmbracelet' single 'Through The Rain' and paired it with classic 'Make It Happen' in medley form.

We're loving how Mariah is re-engaging with some of the rarer gems in her discography - like 'Through The Rain.'

How amazing would a concert comprised of such tracks be?! Like, Mimi...make it happen!

(Source: ThatGrapeJuice)





Mariah Carey Performs 'Make It Happen' & 'Through the Rain' Mashup for 'Rise Up New York!' Fundraiser

Monday May 11, 2020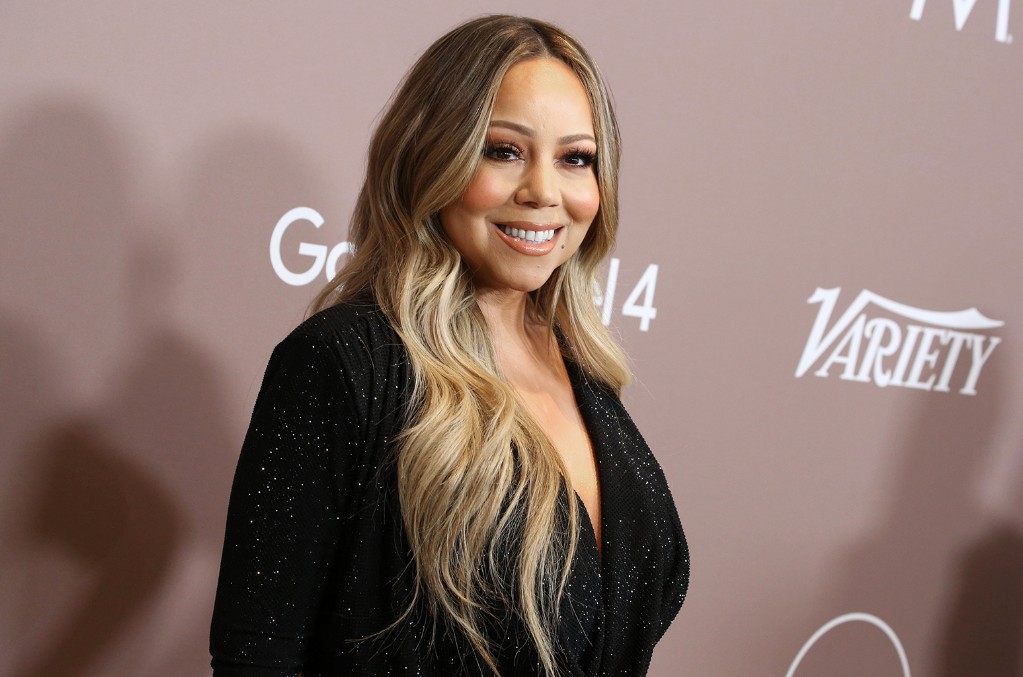 New York's biggest stars came together on Monday night (May 11) for Rise Up New York!, a virtual telethon to benefit the state's citizen heavily impacted by the coronavirus pandemic.

Mariah Carey kicked off the show with an inspiring mashup of her 2002 song, "Through the Rain," and 1991's "Make It Happen."

"New York, I know we're strong enough to get through this," she encouraged her hometown before delving into the performance.

The benefit hosted by Tina Fey, will also feature special appearances from some other famous New York natives: N.Y. Gov. Andrew Cuomo, Michael Strahan, Billy Joel, Bon Jovi, Sting, Karlie Kloss, Angie Mar, Barbra Streisand, Ben Platt, Bette Midler, N.Y. Mayor Bill de Blasio, Chris Rock, Christopher Jackson, Cynthia Erivo, David Chang, Idina Menzel, Jake Gyllenhaal, Jennifer Lopez, Jimmy Fallon, Julianne Moore, Lin-Manuel Miranda, Robert De Niro, Spike Lee, Sutton Foster, Trevor Noah, New York Giants Super Bowl champions Eli Manning, Justin Tuck and Phil Simms, as well as frontline workers sharing their real-life accounts.

See Carey's performance below.



(Source: Billboard)





Mariah Carey wear bandana as a mask while cheering on essential workers from the balcony of her New York penthouse

Friday May 8, 2020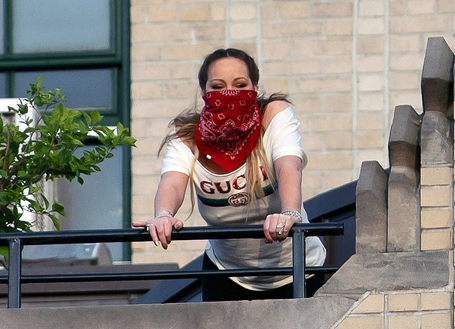 It has become a nightly tradition in New York for quarantined citizens to cheer on the essential workers fighting COVID-19 head on. And Mariah Carey appeared on the balcony of her NYC Penthouse on Thursday evening to voice her individual gratitude and support for those working tirelessly on the front lines.

The 50-year-old singer concealed her mouth and nose beneath a flaming red bandana as she gazed down upon her struggling city. Carey suited up for her cheer session in a white Gucci tee that featured a flattering boatneck and a sparkly version of the high fashion label's iconic green and red logo.

She paired the flashy top with some simple black pants, which allowed the plethora of diamond jewelry on her wrists and fingers to pull focus. Her signature golden tresses were tucked away from the Emancipation Of Mimi songstress' face in the form of two French braids.

Though the majority of her recognizable mug was covered by her makeshift mask, Mariah's eyes were adorned with various brown eyeshadow shades and a fierce black liner. The five time Grammy winner - who has been in lockdown since March - was clearly yearning for the days spent gracing NYC with her voice and presence.

In a post shared with her nearly 10million Instagram followers on Friday, Mariah posed before a colorful graffiti wall in a selfie taken during one of her "last late-night moments out in NYC". She concluded her caption with the heartfelt hashtag: "I love this city.'

The portrait has since received over 150,000 likes and featured a visibly made-up Carey beaming at the camera's lens. Shortly after, she provided fans with a bit of nostalgia by sharing a clip from her memorable Fantasy: Mariah Carey at Madison Square Garden show in 1995.

"Can't wait to perform again soon," she wrote. "In the meantime, my Madison Square Garden Daydream show is available on my YouTube channel." The clip showed a much younger Mariah parading around the massive arena's stage in a black button down crop top and a pair of black flared trousers.

The concert was meant to promote her fifth studio album Daydream and would serve as a rehearsal for her 1996 Daydream World Tour.

Mariah has been hunkering down in her enviable abode with longtime boyfriend and master choreographer Bryan Tanaka, 37, and her nine-year-old fraternal twins, son Moroccan and daughter Monroe.

(Source: Daily Mail)





Mariah Thanks Workers on the Frontlines of Coronavirus

Tuesday May 5, 2020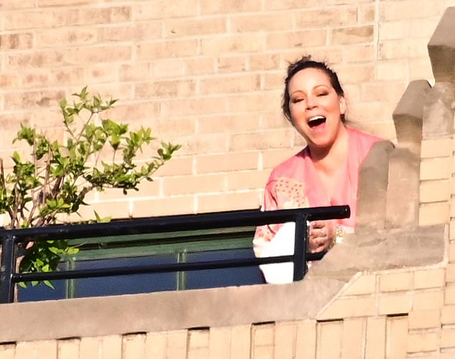 Mariah Carey stepped out on to the balcony of her New York penthouse to thank workers fighting on the frontlines against coronavirus Monday. The diva was all smiles while participating in what has become a daily ritual for citizens of the Big Apple.

Exuding at home chic, the Emancipation Of Mimi songstress, 50, appeared in silky pink robe. Keeping her beauty straightforward, Mariah was glowing and had her hair twisted up into a messy bun.

Mariah was joined by her longtime boyfriend Bryan Tanaka outside. Together, they cheered and clapped for those risking their health and safety to protect the communities and cities they love.

(Source: Mariah Carey Archives)





All-in Challenge Offers Chance To Have Dinner With Mariah

Tuesday May 5, 2020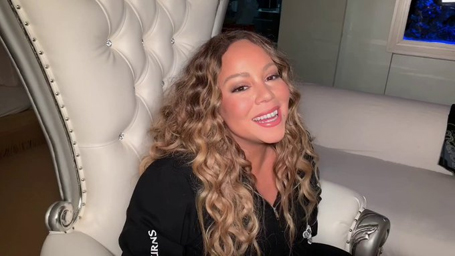 What's better than going to a Mariah Carey concert? Having dinner with the diva afterward. Mariah has accepted the All-In Challenge, which features celebrities offering their fans the chance to win amazing experiences in exchange for donations for the needy.

Mariah's prize is pretty great: You and a guest will be flown to one of her shows and be treated to VIP seats and backstage passes. You'll also stay at a five-star hotel and receive merch packs.

But that's not all: After the show, you'll get to have "a festive dinner" with Mariah and her friends and, as she says in her announcement, "You never know what kinda shenanigans we're gonna get up to!" You'll even get a photo with Mariah to document the special night.

One hundred percent of the money raised from the sweepstakes will go to Feeding America, Meals on Wheels, World Central Kitchen and No Kid Hungry. You can enter for as little as $10.

Mariah was nominated to participate in the challenge by Ariana Grande, and she writes on Instagram, "In keeping with the divas chain, I am nominating the sublimely talented Kelly Clarkson!"

(Source: Mariah Carey Archives)





Billy Joel, Bon Jovi, Mariah Carey & More to Perform on 'Rise Up New York!' Benefit

Monday May 4, 2020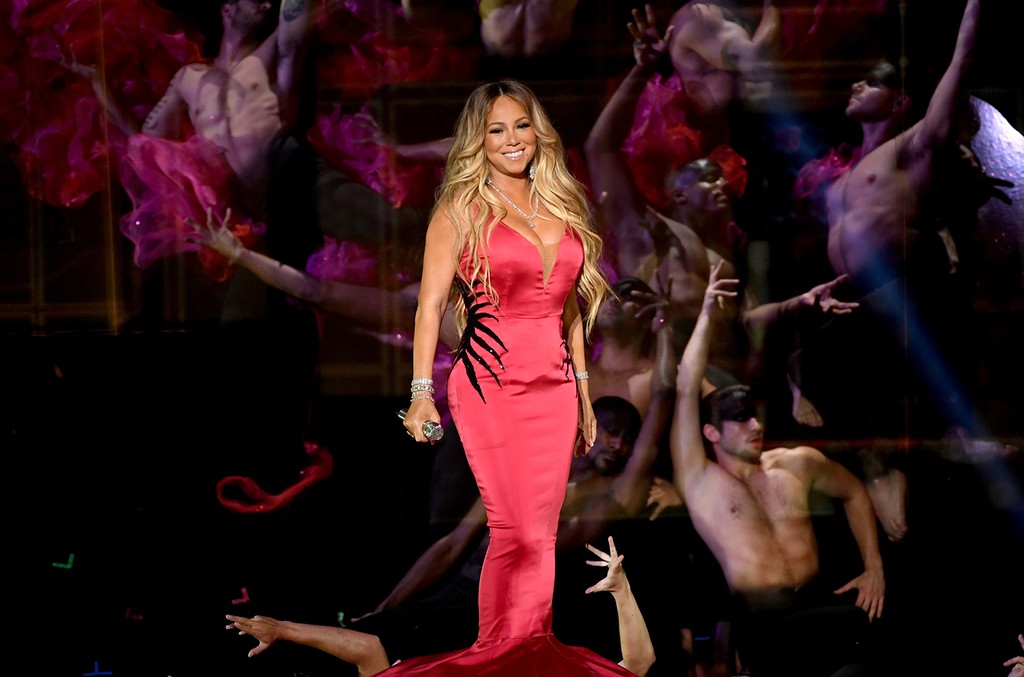 The Tina Fey-hosted show will take place on May 11.

A galaxy of stars will be on hand on May 11 for Rise Up New York!, a citywide virtual telethon to raise awareness and funds to help New Yorkers impacted by the COVID-19 pandemic. The event, organized by iHeartMedia and New York's largest poverty-fighting organization, Robin Hood, will take place at 7 p.m. ET and feature a lineup of some of the city's biggest musicians, actors, comedians, chefs and other celebs.

Bon Jovi, Billy Joel, Mariah Carey and Sting will perform at the one-hour event, along with other artists to be announced soon. Among those on tap to appear on the Tina Fey-hosted broadcast are: N.Y. Gov. Andrew Cuomo, Angie Mar, Jennifer Lopez, Barbra Streisand, Ben Platt, Bette Midler, Mayor Bill de Blasio, Chris Rock, Christopher Jackson, Idina Menzel, Robert De Niro, Spike Lee, Sutton Foster, Trevor Noah, New York Giants Super Bowl champions Eli Manning, Michael Strahan, Justin Tuck and Phil Simms, along with real-life accounts of the work being done on the frontlines.

"New York City is at the epicenter of the COVID-19 pandemic. This crisis has created a whole new set of challenges for the millions of New Yorkers who already struggled to make ends meet," said Robin Hood CEO Wes Moore in a statement. "This is a moment where we must all come together and rise up together as a community in support of our neighbors and in support of one another."

The goal is to raise funds for Robin Hood's relief efforts, with 100 percent of the donations going to provide food, shelter, cash assistance, health and mental health, legal services and educational support for the city's most vulnerable during the coronavirus outbreak. The special -- the latest in a growing list of one-off virtual all-star fundraising events for COVID-19 relief -- will be simultaneously broadcast on all New York City TV stations, iHeartMedia and Entercom broadcast radio stations, News 12, Spectrum News NY1, SiriusXM and nationally on CNBC.

Rise Up New York! will be executive produced by Alex Coletti Productions and John Sykes, President of Entertainment Enterprises at iHeartMedia, along with talent producers Casey Patterson and Rick Krim.

(Source: Billboard)





Mariah Carey's 'Charmbracelet' Rockets Into iTunes Top 10

Saturday May 2, 2020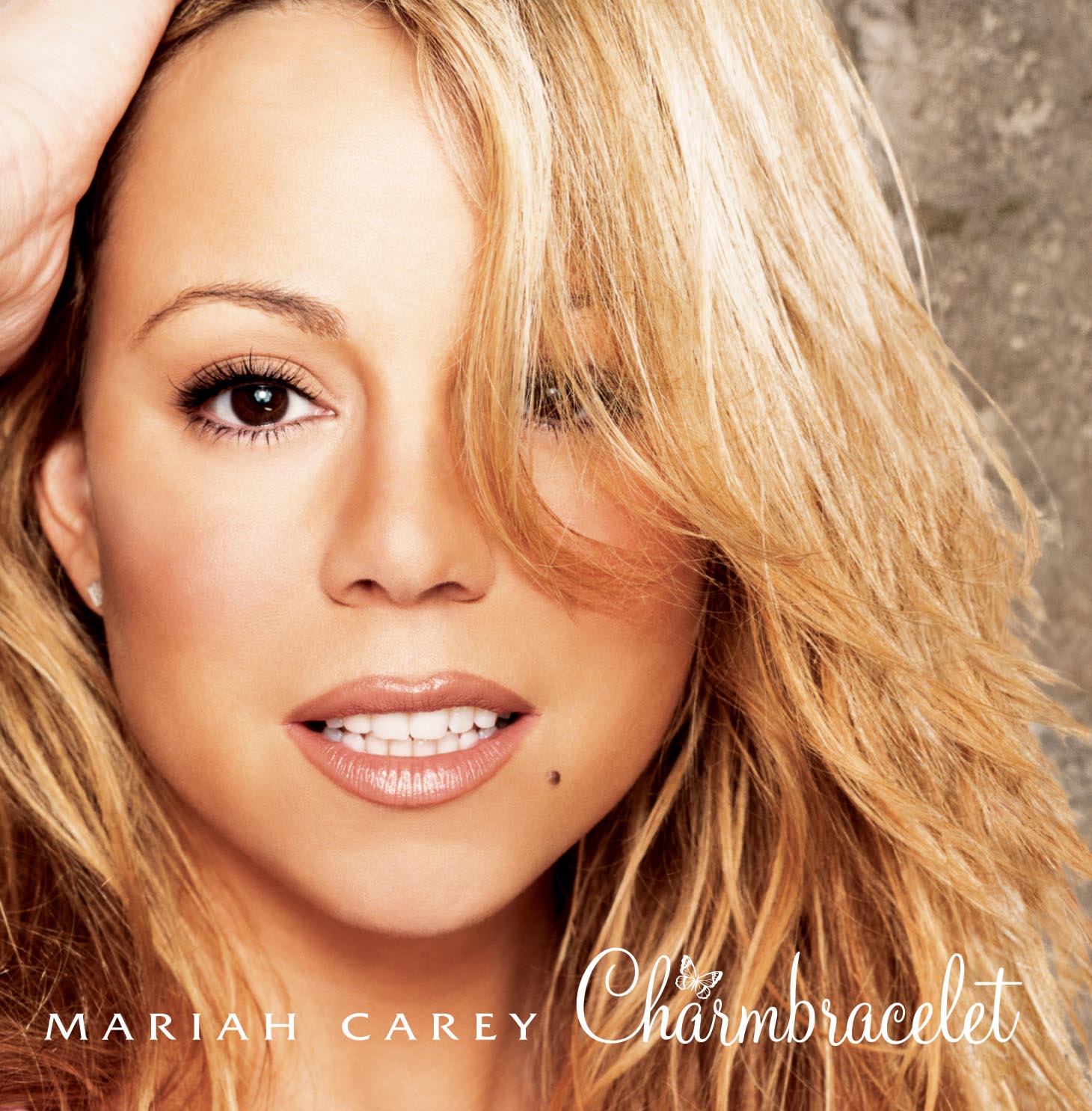 Mariah Carey's 'Charmbracelet' is sparkling once again.

Fresh from 'E=MC2' blasting its way to the top of the iTunes tally, Mimi's 2002 LP is following suit.

Released as the follow-up to 2001's career-threatening 'Glitter,' 'Charmbracelet' was the first fruit of Mimi's then-new union with Def Jam.

Debuting and peaking at #3, the set was critically acclaimed but didn't yield the sales or hits expected from a diva of her stature.

Instead, it'd function as the appetizer ahead of the main meal slay that ended up being 'The Emancipation Of Mimi' released three years later.

Still, it houses many a gem such as the blazing ballads 'Through The Rain,' 'Bringing On The Heartbreak,' and 'My Saving Grace.'

Here's hoping this renewed interest introduces a new set of ears to these gems and perhaps encourages Carey to integrate them into her present-day sets.

(Source: ThatGrapeJuice)





Mariah Carey throws virtual Zoom birthday bash for her twins Monroe and Moroccan: 'My babies are 9!'

Friday May 1, 2020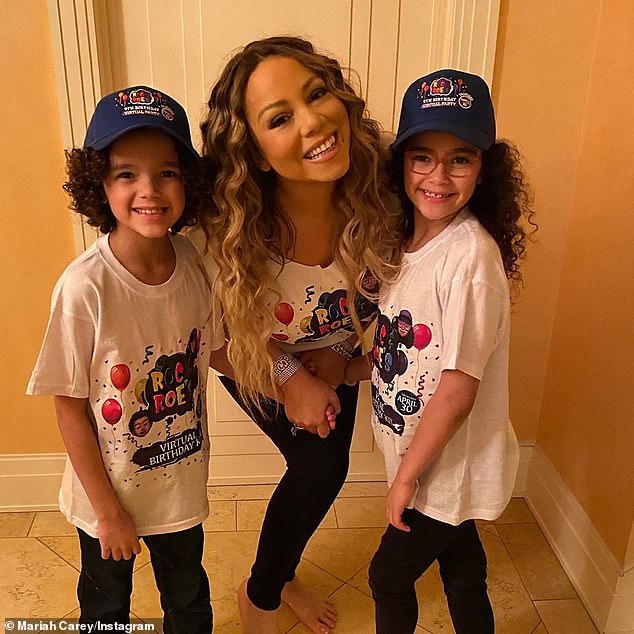 Five-time Grammy winner Mariah Carey threw a virtual 9th birthday bash - complete with custom T-shirts and baseball caps - for her fraternal twins Monroe and Moroccan while in quarantine at home on Thursday.

The 50-year-old R&B diva - who boasts 58.6M social media followers - gushed: 'Happy Birthday Roc & Roe! My babies are 9! I love you so much!'

'Dem Babies' were joined by friends and family via Zoom projected on a big screen and they snacked on Sour Patch Kids from tables covered with Roblox tablecloth featuring the online game, Five Nights at Freddy's.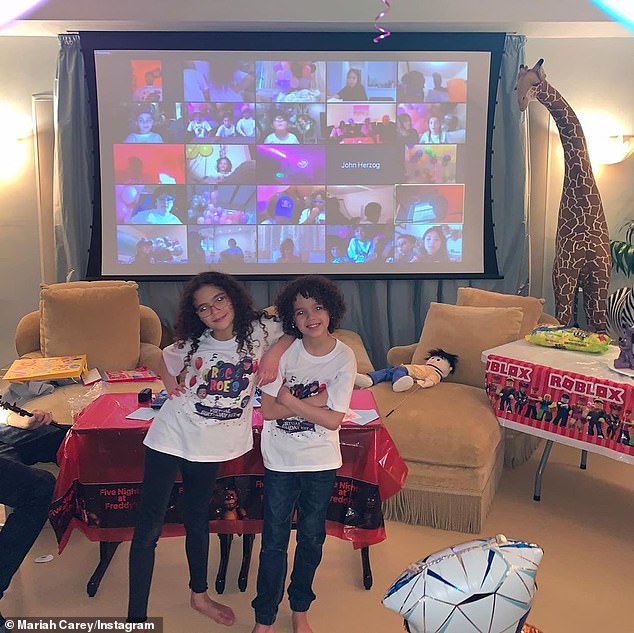 In one of the images, the native New Yorker cropped out a mystery person, whose hand and legs were visible in the corner.

It might have been her toyboy Bryan Tanaka, but the 37-year-old back-up dancer - whom she hired for her Adventures of Mimi Tour back in 2006 - hasn't been physically pictured with Carey since March 17.

Roc and Roe's father Nick Cannon - whom Mariah divorced in 2016 - shared a baby snap calling the siblings 'the greatest gifts a father could ever have.'

The 39-year-old Masked Singer host was last pictured with Monroe and Moroccan on March 10 alongside his three-year-old son Golden with Miss Guam 2014 Brittany Bell.

(Source: Daily Mail)





How a Connecticut Teen Propelled a 12-Year-Old Mariah Carey Album Back to the Top of the Charts

Wednesday April 29, 2020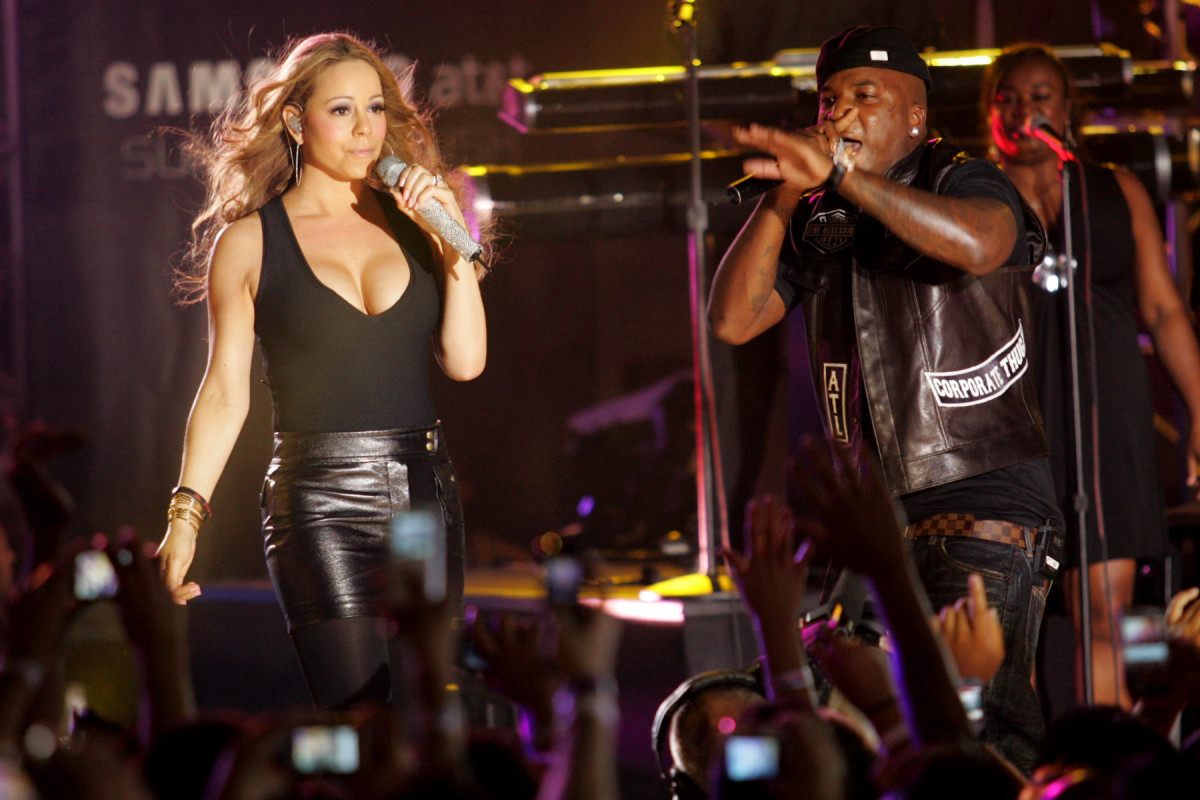 Some artists surround themselves with managers and consultants, and strategize for months on how to get their album to the top of the charts. Mariah Carey hit Number One while she was sleeping.

On Monday, Carey's eleventh studio album, E=MC2, shot to the top of the iTunes album chart, after a fan-generated hashtag calling for #JusticeforEMC2 began trending on Twitter overnight. The album, released in 2008, slowly re-entered the iTunes 200, ascending the list and peaking at the top spot by the time Carey woke up Monday morning.

The achievement came more than a year after a similar hashtag got Carey's Glitter soundtrack to the top of the iTunes chart in 2018, 17 years after the album's initial release. The #JusticeforGlitter campaign was so effective that the singer even added a couple of songs off the album to her "Caution World Tour" that year.

Just how E=MC2 conquered the charts (again) is a testament to the power of a dedicated fan base and the rapid speed at which trends are formed these days on social media.

The album was first released by Island Records on April 15th, 2008, debuting at Number One on the Billboard charts. While it spawned the hit single "Touch My Body" (which gave Carey her 18th Number One hit on the Billboard Hot 100 and helped her surpass Elvis Presley as the solo artist with the most Number One singles in history), the album's latest anniversary had passed without much fanfare or acknowledgement from either the label or Carey herself. But Carey's "Lambily" (the name for the singer's fandom) had other ideas.

According to a spokesperson from Twitter, conversation around the album and the use of the #JusticeforEMC2 hashtag started to take off early Sunday, before peaking late on Monday night. A little digging reveals that the hashtag was first used by 17-year-old David Gutierrez, under his Twitter handle, "unocompetitor." Gutierrez, who's currently self-isolating at home in Connecticut, says it was a spur of the moment thing, brought on by a mix of his love for the album, and a little quarantine boredom.

"I saw that the album was discounted (iTunes priced it at $4.99 compared to $9.99 for most new releases) and it was slowly gaining momentum on the iTunes chart, so I, along with a few other fans, thought, 'Maybe we should get it to Number One,'" Gutierrez tells Rolling Stone. "It happened before with Glitter; why not make it happen again?"

"We're not able to do much due to this quarantine," the teenager adds, "so why not kill some time listening to a good body of work?"

Twitter says the #JusticeforEMC2 hashtag had amassed more than 8,000 mentions before Carey first tweeted about it on Monday. On Tuesday, the singer mentioned the improbable feat again, performing a snippet of "Last Kiss," one of the ballads off the album (we reached out to Carey for comment but have yet to hear back).

Twitter says there have now been almost 25,000 mentions of the hashtag and counting. Carey's last tweet, meantime, has generated 15,000 likes as of this writing. Four songs from the album - "For the Record," "Migrate," "I Wish You Well," and "Thanx 4 Nothin'" also trended worldwide over the weekend. E=MC2 topped the iTunes charts for two straight days and is still in the top three as of this writing.

As for why this 12-year-old album deserves "justice," Gutierrez says he's never seen or heard Carey refer to E=MC2 in her interviews, and the album's recent anniversary date went by without any posts or mentions from the diva. "I don't think Mariah understands how much us 'Lambs' cherish her bodies of work," he says. "Hopefully, #JusticeForEMC2 got her attention."

For what it's worth, Gutierrez says he is actually a new fan of Carey's, having only recently delved into her catalog. "I've been hearing Mariah's classics on the radio since I was a kid," he says, "but I didn't become a fan until around the Caution era, maybe a little later than that. It was such a good album," he says of Carey's 2018 release.

"Outside of being an amazing singer, she's a phenomenal songwriter, and I think that's one of the many reasons why I love her so much," he says. "Her voice alone is enough to give you goosebumps, but when you dissect the lyrics of some of her songs, they touch the soul, and you can't help but to get emotional. She's the epitome of art, and I'm so happy to be able to say I'm a Lamb."

(Source: Rolling Stone)



Mariah Carey Thanks Fans With 'Impromptu Version' of 'Last Kiss'

Tuesday April 28, 2020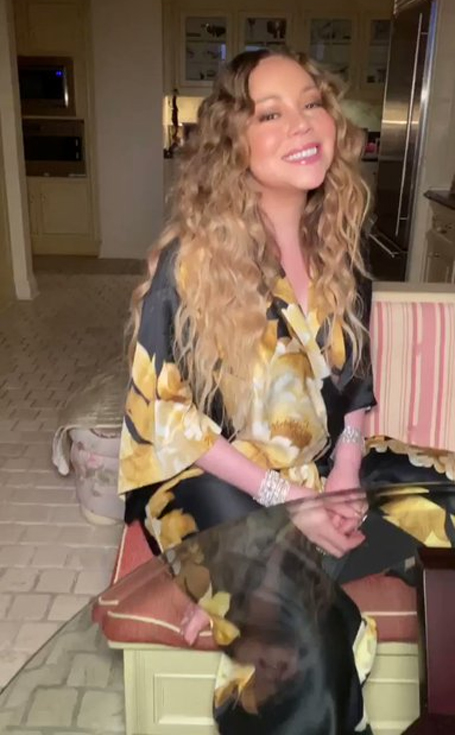 Photo credit: Mariah Carey Archives

Mariah Carey's 2008 album E=MC2 unexpectedly topped the iTunes albums chart on Monday morning (April 27), 12 years after its release. "What is going on?" the chanteuse tweeted upon hearing the surprising news, before asking fans, "How should we celebrate justice for E=MC2? I want to do a singing moment for you. Which song?"

Fans wanted "Last Kiss", and the icon delivered on Tuesday (April 28). "Woke up yesterday to find out that E=MC2 is somehow the #1 album on iTunes. On its 12th anniversary no less," she wrote. "Lambily, you are the friggin' best. I hope you enjoy this impromptu version of Last Kiss."

Looking fabulous (even at home) in a silk robe and beachy waves, Carey performed an acapella version of the chorus, complete with blowing a kiss to her fans at the end.

(Source: Billboard)





Mariah Carey 'Overwhelmed' by Resurgence of Love For 'E=MC2': 'What Is Going On?????'

Monday April 27, 2020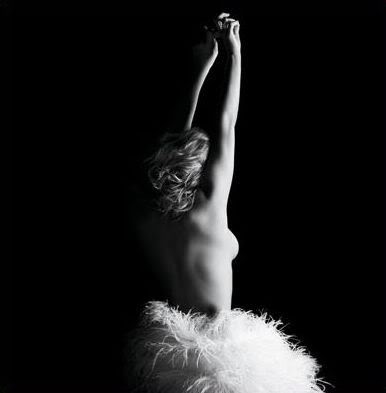 Mariah Carey took to social media on Monday morning (April 27) to express her excitement and disbelief at her 2008 album E=MC2 unexpectedly topping the iTunes albums chart 12 years after its release.

"What is going on?" the icon tweeted, sharing the surprise news with a series of mind-blown, lamb and sparkling heart emojis. Collecting herself, Carey went on to fully embrace the moment, writing, "How should we celebrate #JusticeForEMC2? I want to do a singing moment for you! Which song?"

In addition to lead single "Touch My Body", E=MC2 also featured singles "Bye Bye", "I'll Be Lovin' U Long Time" and "I Stay in Love" as well as fan-favorite deep cuts like "I Wish You Well" and T-Pain collab "Migrate", so Lambs are sure to have plenty of tracks to choose from for the triumphal "singing moment" to come from their queen.

Released on April 15, 2008, E=MC2 served as the superstar's follow-up to 2005's The Emancipation of Mimi, debuting at No. 1 on the Billboard 200 and earning Carey the largest first-week sales of her career. "Touch My Body" also peaked at the top of the Hot 100 and broke even more records for the singer, becoming Mariah's eighteenth No. 1 hit and officially cementing her status as the solo artist with the most number one singles in pop music history.

(Source: Billboard)





Mariah Carey's 'E=MC2' Hits #1 On iTunes - 12 Years After Release

Monday April 27, 2020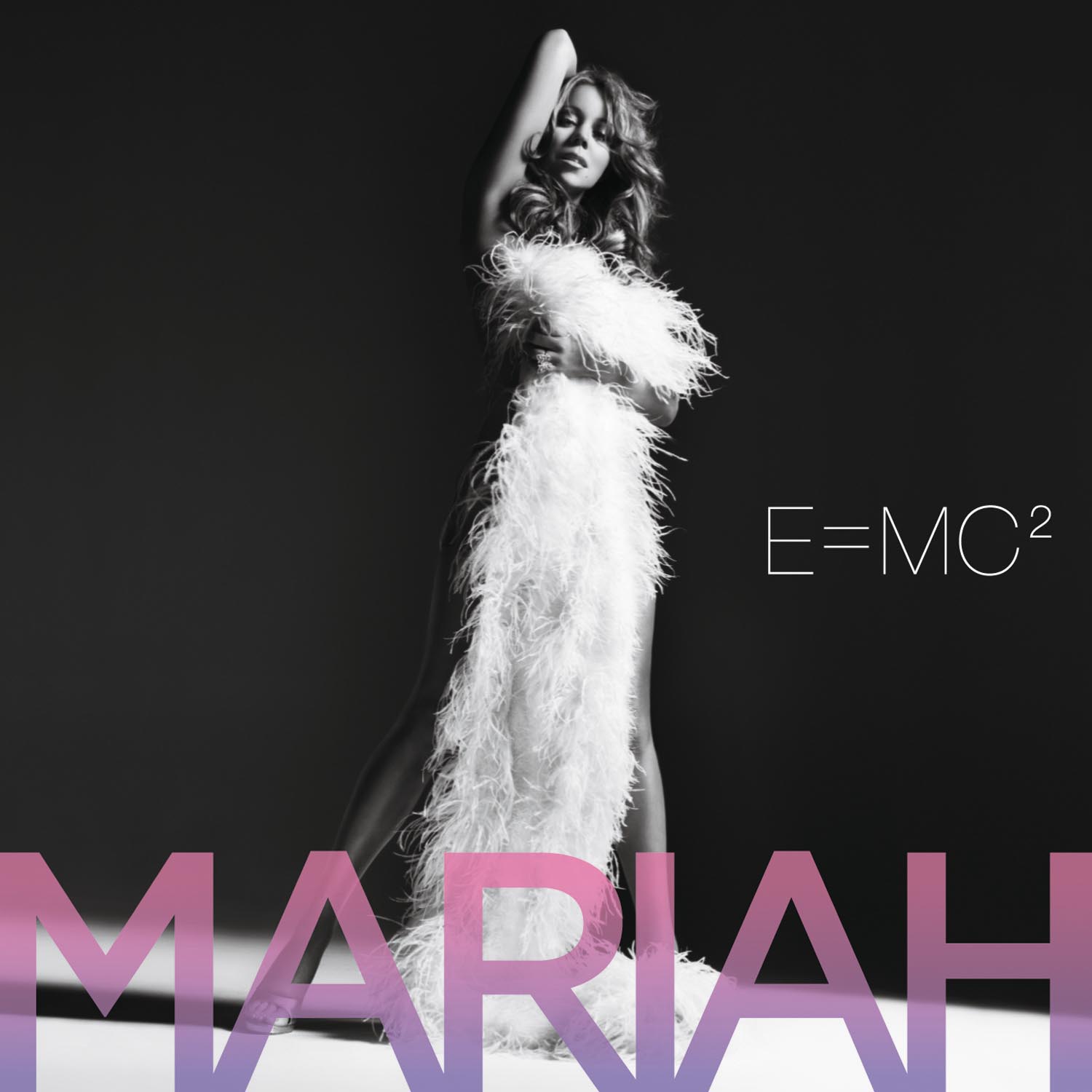 With a catalogue as colossal as Mariah Carey's, it's become somewhat common for the diva's material to strut its way back up the charts. And fresh from nabbing her 19th #1 with a festive classic, Mimi finds herself atop of another tally with her 2008 album 'E=MC2.'

Originally released on April 15th 2008, the project arrived three years after epic comeback 'The Emancipation Of Mimi.'

And while it served as the dessert to its main mail predecessor, it established success of its own - scoring Carey her 18th #1 with 'Touch My Body.' A track which stood as her last chart-topper until 'All I Want For Christmas Is You' finally climbed to the top of the Hot 100 last December during its 25th anniversary.

Some will cite the fact the spike was helped by a price-slash promotion, but the clear take-aways here are to a) never count Mimi out and b) great music will always magnetise new audiences.

(Source: ThatGrapeJuice)




Go back