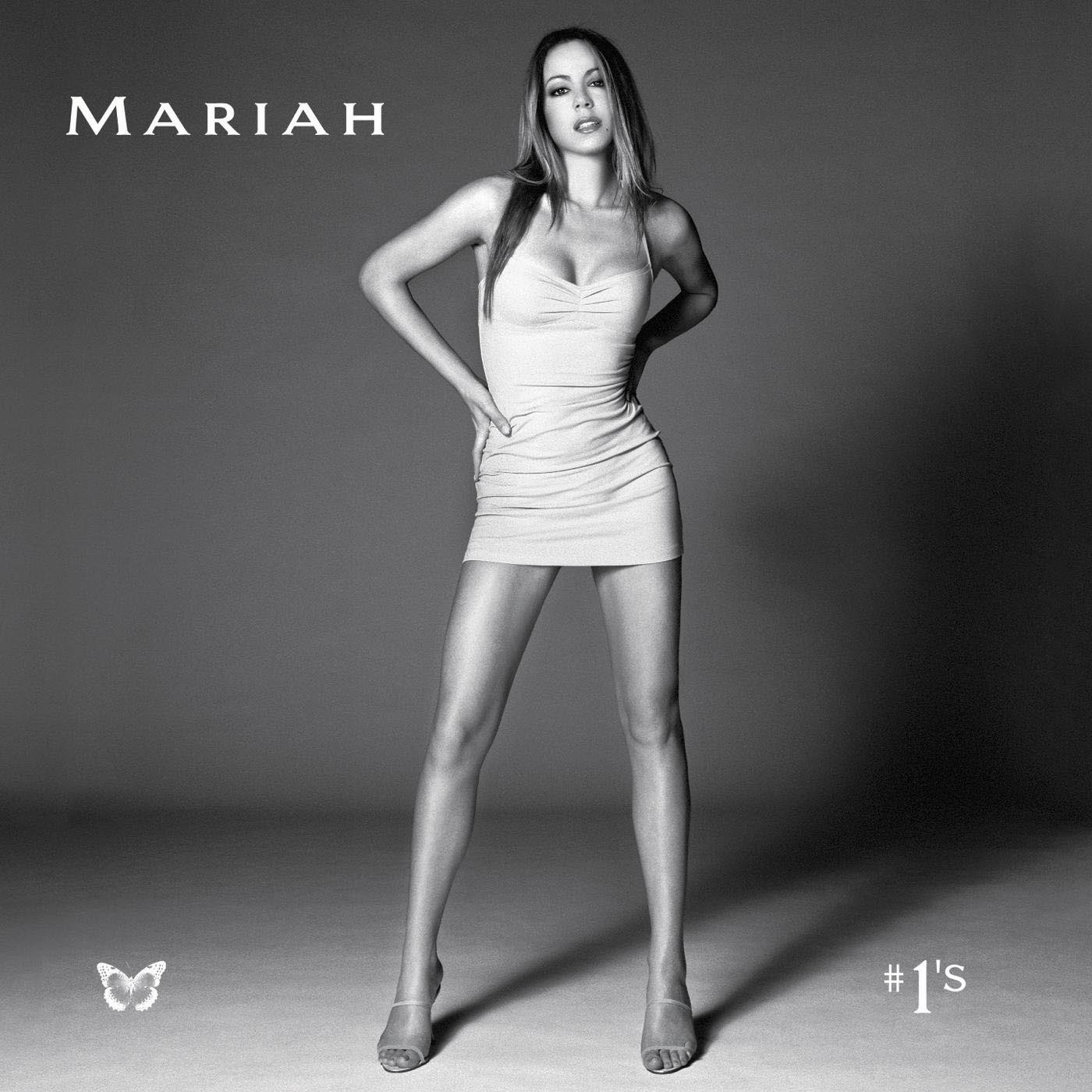 #1's
Tracklisting
1. Sweetheart
2. When You Believe (From The Prince Of Egypt)
3. Whenever You Call
4. My All
5. Honey
6. Always Be My Baby
7. One Sweet Day
8. Fantasy (Featuring O.D.B.)
9. Hero
10. Dreamlover
11. I'll Be There
12. Emotions
13. I Don't Wanna Cry
14. Someday
15. Love Takes Time
16. Vision Of Love
17. I Still Believe

With "Butterfly" continuing to show a steady chart presence and its sales heading toward five million copies, there really was no rush to put out another studio album. But with the lucrative holiday season coming, Sony was wringing their collective hands at the possibility to having no Mariah Carey album in stores for the second time in nearly a decade. The answer seemed simple. Mariah had a total of thirteen number one hits in her career, more than enough to fill a greatest hits album. And greatest hits albums by topselling artists had become something of a Christmas tradition and were usually money in the bank as well as a guaranteed chart fix.

But Mariah felt that simply releasing a greatest hits package was like preaching to the converted and believed her fans should be rewarded for their support with something new as well. She couldn't spare the time to produce a whole new album from scratch, so a compromise was reached. The greatest hits album, "#1's", would also contain four new songs. The bonus tracks would include "When you believe", her duet with Whitney Houston, another duet, this one with singer Brian McKnight, "Whenever you call", and two Mariah solo songs, "I still believe" and "Sweetheart". International versions of "#1's" also include "Do you know where you're going to (theme from Mahogany)".

The album was released on November 17, 1998 and debuted at Number 4 on the Billboard 200 (which was also its peak). In the USA, #1's was awarded 5 times platinum.

In an open letter to the fans, Mariah wrote: "First of all - this is not a greatest hits album! It's too soon, I haven't been recording long enought for that! This album is a 'Thank you' and an acknowledgement of my gratitude to all of you out there for making these records #1 on the charts. One day, I will put out a greatest hits with songs that didn't even go on the charts because they were never commercially released (i.e., 'Breakdown', 'Underneath the stars', 'Butterfly', etc.) or songs that came out that didn't go to #1 that are, in my opinion, better than some that did (i.e., 'Make it happen', 'Anytime you need a friend', 'Endless love' with Luther, or 'Can't let go'). This is a tribute to my fans for all your love and support since day one.

I chose the bonus tracks for various reasons. 'Sweetheart' - because I ain't got one! Try that one on! Ha ha. 'When you believe (from The prince of Egypt)' - because to me, it almost is a miracle that Whitney and I are on a record together! After meeting and working with Whitney Houston, I have gained a whole other layer of respect for this truly talented woman in so many ways. 'Whenever you call' with Brian McKnight - I feel that it was one of the best songs on the 'Butterfly' album and Brian's vocals made it so beautiful. 'I still believe' reminds me of the fact that not so long ago I was a teenage girl with nothing to my name but a demo tape, my voice and my ability to write songs. Brenda K. Starr treated me like a 'star' and gave me a shot as a back-up singer. This remake is my tribute to her.

Thank you to everyone who's ever helped me out in any way, shape or form. Encouragement, support, dedication and friendship. You know who you are (especially you, mom). Thank you God for my life and the faith in you that has brought me this far. Love and thanks, Mariah."



Go back