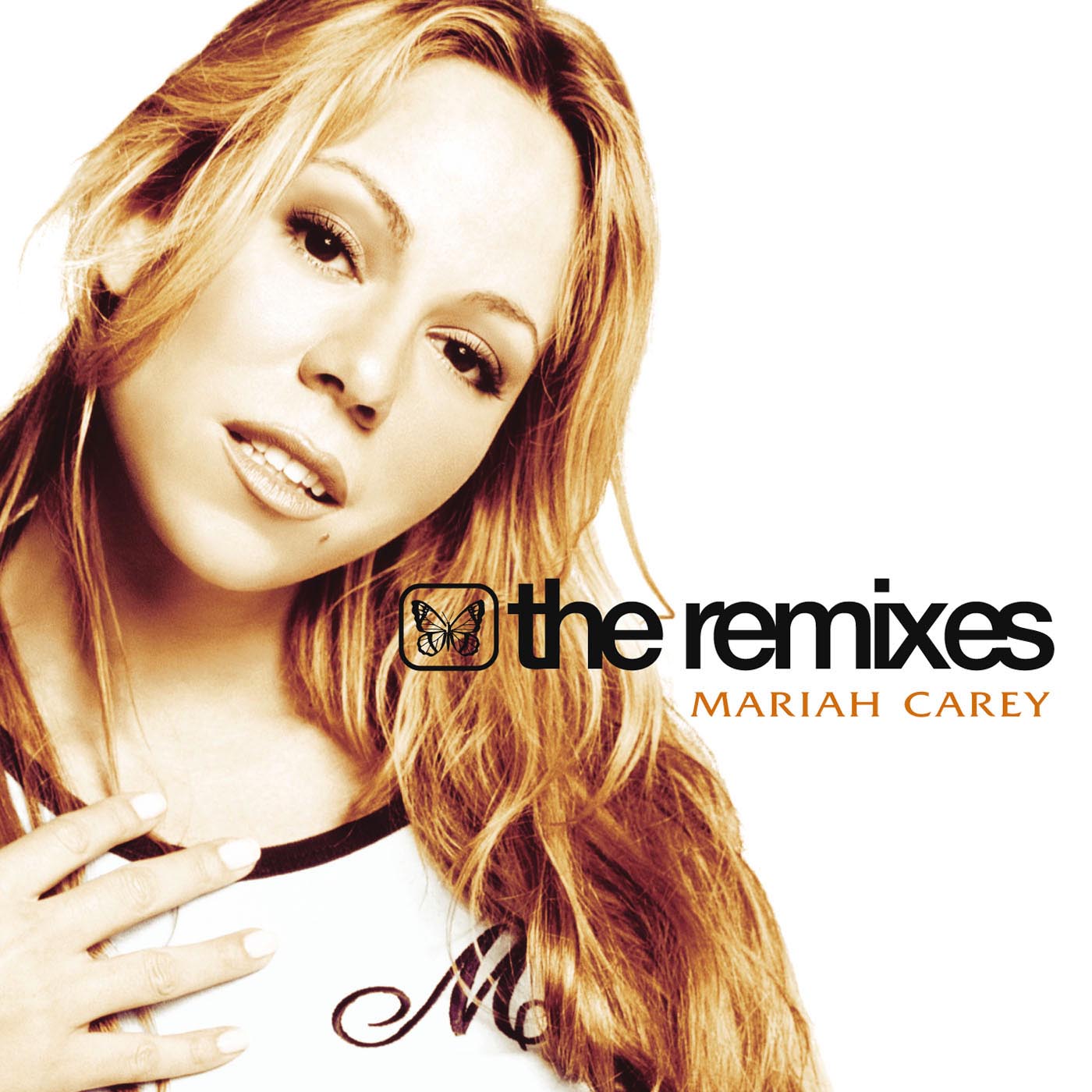 The Remixes
Tracklisting
CD One:
1. My All (Morales "My" Club Mix)
2. Heartbreaker / If you should ever be lonely (Junior's Heartbreaker Club Mix)
3. Fly Away (Butterfly Reprise) (Fly Away Club Mix)
4. Anytime You Need A Friend (C&C Club Version)
5. Fantasy (Def Club Mix)
6. Honey (Classic Mix)
7. Dreamlover (Def Club Mix)
8. Emotions (12" Club Mix)
9. Through the rain (HQ2 Radio Edit)

CD Two:
1. Fantasy (Featuring O.D.B.)
2. Always Be My Baby (Mr. Dupri Mix Featuring Da Brat & Xscape)
3. My All/Stay Awhile (So So Def Remix Featuring Lord Tariq & Peter Gunz)
4. Thank God I Found You (Make It Last Remix Featuring Joe & Nas)
5. Breakdown (Featuring Krayzie Bone & Wish Bone)
6. Honey (So So Def Mix Featuring Da Brat & JD)
7. Loverboy (Remix Featuring Da Brat, Ludacris, Twenty II & Shawnna)
8. Heartbreaker (Remix Featuring Da Brat & Missy Elliott)
9. Sweetheart
10. Crybaby (Featuring Snoop Dogg)
11. Miss you (Featuring Jadakiss)

With worldwide album and singles sales totaling well over 150 million records, Mariah is arguably the best-selling female artist in pop music history. She's had more #1 hits than any other female artist and has spent more weeks at #1 than any artist in the history of the Billboard Hot 100. And while Mariah's incandescent vocal prowess, her hook-filled songwriting, and her savvy production chops have guaranteed her reputation as one of the most widely recognized and popular entertainers on the planet, it's on the dancefloors of the world's clubs and discos where one discovers the true heady soul of Mariah's music.

Over the course of her career, Mariah has established herself as a leader and innovator in creating cutting-edge collaborations between the worlds of pop and urban music as evidenced by her work with Ol' Dirty Bastard (O.D.B.), P. Diddy, Jermaine Dupri and others. "The remixes" brings together, for the first time in a single collection, the groundbreaking club mixes that catapulted Mariah to the center of the world's dance music scene while securing her position at the top of the charts. In fact, 13 of the 22 songs on "The remixes" have been #1 hits, either in their original form or as remixes.

Encompassing a decade's worth of hits, "The remixes" features remixes by some of the hottest producers in dance music history including David Morales, Junior Vasquez, Jermaine Dupri, Hex Hector, and more. Guest artists on "The remixes" include Snoop Dogg, JD, Missy Elliott, Da Brat, Nas, and Jadakiss among others. The album includes, for the first time on a Mariah album, her latest Top 3 Hot 100 smash, "I know what you want", featuring Busta Rhymes and a previously unavailable version of "The one", featuring JD and Bone Crusher.

The double CD "The remixes" was first released in Japan in July 2003. In other countries, it was released in October 2003. The album only debuted at number 26 on the Billboard Hot 200, which was also its highest position.



Go back