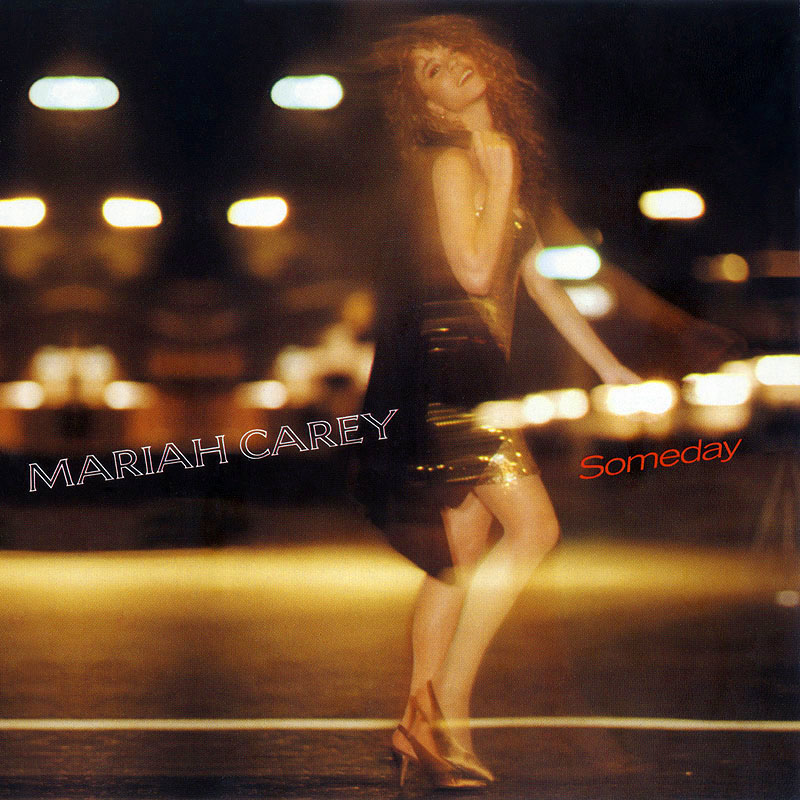 Someday
"Someday" was another Carey-Margulies composition and a tune that caught Ric Wake's attention from the first time he played the tape Tommy Mottola had given him. "I loved that song right from the beginning... Then Mariah called me and said, 'I'd love to do it if you want to do it.' It was great - I'm glad she called me."
It had been one of the four songs on the demo tape Mottola had plucked from Mariah's hand at the party, strong enough in its early form to impress the label president. Ben Margulies described that version as "very simple and funky. It had a simplicity to it that kind of drew you into it," and he approved of the finished product (of which he was co-arranger), calling it "really simple and clean", and adding, "The point came across."
Mariah herself took a hand in the planning of this video, which was shot at a high school in Bayonne, New Jersey. She'd come up with the original concept of a young girl (based on herself) and a young boy, and then collaborated with director Larry Jordan, adding more ideas until they had a completed storyboard. Working and being able to interact with others, particularly a group of six- to twelve-year-olds, was "the most fun" she'd experienced in making a video. It was also gratifying for her to be able to include Larry Wright, a "great" street drummer who had come to her attention via a PBS documentary. Prominently featured among the kids was a hyperactive six-year-old hip-hop dancer who stole the spotlight whenever he was on camera.
"Someday" was released as a single in January 1991 and became Mariah's third number 1 hit.

Go back