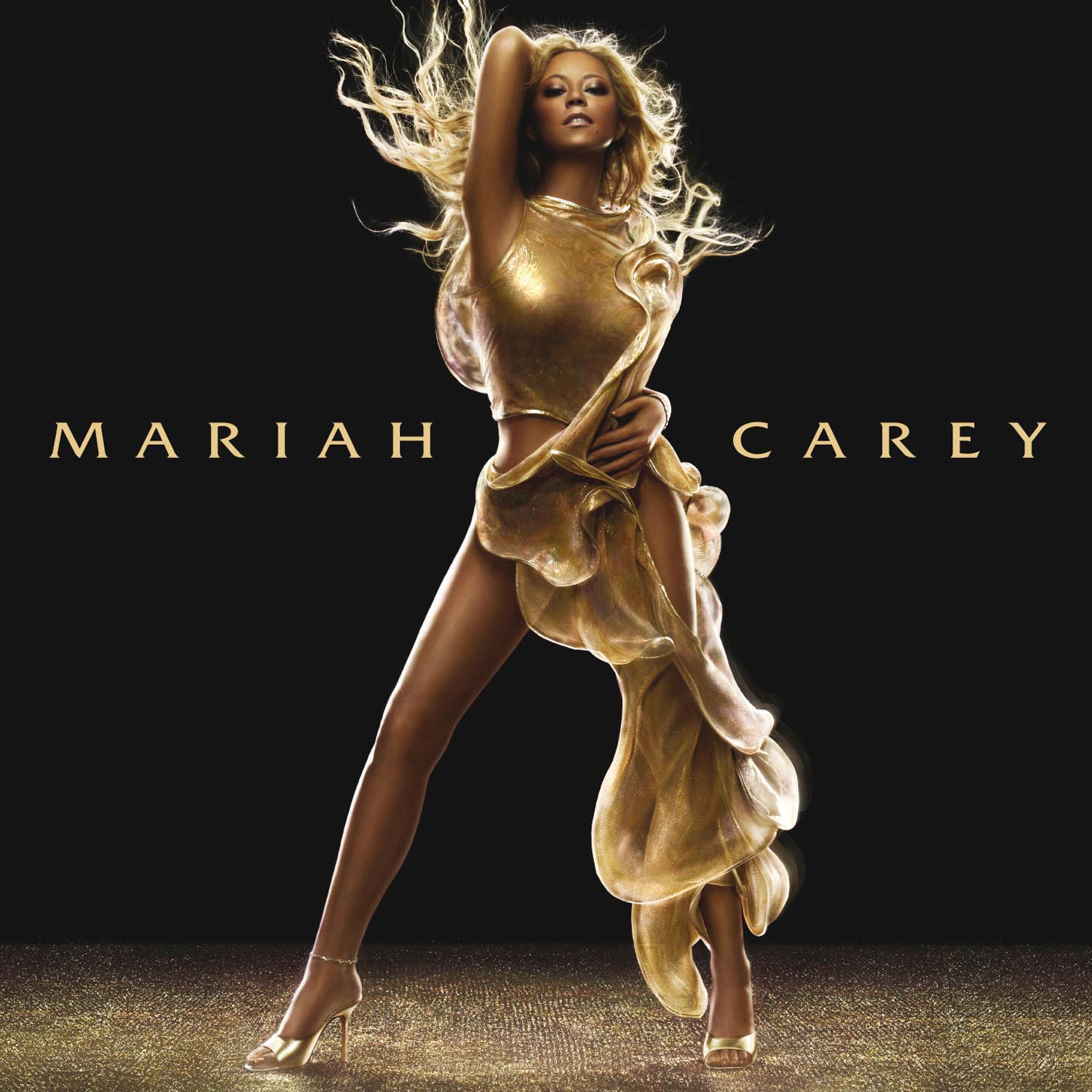 The Emancipation Of Mimi
Tracklisting
1. It's Like That
2. We Belong Together
3. Shake It Off
4. Mine Again
5. Say Somethin'
6. Stay The Night
7. Get Your Number
8. One And Only
9. Circles
10. Your Girl
11. I Wish You Knew
12. To The Floor
13. Joy Ride
14. Fly Like A Bird

Bonus Tracks:
15. Don't Forget About Us
16. Makin' It Last All Night (What It Do)
17. So Lonely (One And Only Part II)
18. Sprung
19. Secret Love

"The emancipation of Mimi" notched the best opening sales week of her career. The album debuted at number 1 and moved 404,000 copies in the United States, according to Nielsen SoundScan. Mariah last reached the Billboard 200 summit in 1997 with "Butterfly", which started with 235,000 copies and has sold 3.7 million to date. Hailed in advertisements as "the return of the voice", Mariah's latest is considered by many to be a comeback. In 2002, her Island debut "Charmbracelet" managed a No. 3 opening with 241,000 copies and has so far sold 1.1 million. That set followed a brief stint at Virgin that was marked by the much-maligned all-Carey soundtrack to the universally panned film "Glitter".

In November 2005, the album was re-released, called "The emancipation of Mimi: ultra platinum edition". Just like the original release, there were two versions available, one edition with 4 extra songs and one edition with 4 extra songs and a DVD. The extra song "Don't forget about us" was written after the original release. That song sparked label head L.A. Reid to instigate the relaunch, Mariah said. She and Dupri were trying to figure out what to do with the song because "We loved it so much, we didn't want to wait until the next album to send it to radio."

Billboard wrote about the album: "Mariah Carey returns to her pop and R&B roots on her new album, 'The emancipation of Mimi', albeit with major dollops of hip-hop. On several tracks previewed for Billboard.com, Carey offers less vocal acrobatics then on recent efforts, proving that less can indeed be more. 'The emancipation of Mimi' is Mariah Carey's most satisfying album since her 1997 collection, 'Butterfly'. Carey's emancipation is drenched in hip-hop and old-school R&B ballads, and it smartly focuses on her strengths. While her voice has lost some of its power through the years, Mimi deftly showcases her still-considerable pipes with strong lyrics and slick production. Highlights include the Snoop Dogg-spiced thump of 'Say somethin' ', the gorgeous ballads 'Mine again' and 'Circles', the bouncy silliness of 'Get your number'and gospel closer 'Fly like a bird'."

The official press release reads as follows: Island Def Jam recording artist Mariah Carey's eagerly anticipated new album, 'The emancipation of Mimi', is shaping up to be one of the early success stories of the new year, as its first single pick, 'It's like that', written by Mariah and co-produced by über-producer Jermaine Dupri, continues its ascent at radio.

'The emancipation Of Mimi', Mariah Carey's 10th studio album, is set to arrive in stores on April 11th (and on April 12th in the U.S.). It is the long-awaited follow-up to 2002's RIAA platinum 'Charmbracelet', Mariah's IDJ debut, which hit #2 R&B and #3 Pop. The new album finds Mariah's broad range of musical talents on full display, as every one of its 14 songs bears her signature as writer and co-producer. Carey continues to work with today's top R&B and hip-hop producers, such as the Neptunes, who lend their signature production style to two tracks: 'To the floor (featuring Nelly)' and 'Say somethin' (featuring Snoop Dogg)'. The album's other featured guest is Twista, who shows up on 'One and only'. The first single, 'It's like that', is one of four songs co-produced by Mariah and Jermaine Dupri, along with 'Get your number', 'Shake it off', and 'We belong together'. Fellow Def Jam artist Kanye West collaborates with Mariah on 'Stay the night'. On other tracks she works with Scram Jones ('Your girl'), Mahogany ('When I feel it') and James Poyser ('Mine again'). Three tracks are co-written and co-produced by Mariah and James "Big Jim" Wright (of Jimmy Jam & Terry Lewis' Flyte Tyme Productions), including 'I wish you knew', 'Circles', and 'Fly like a bird'."



Go back