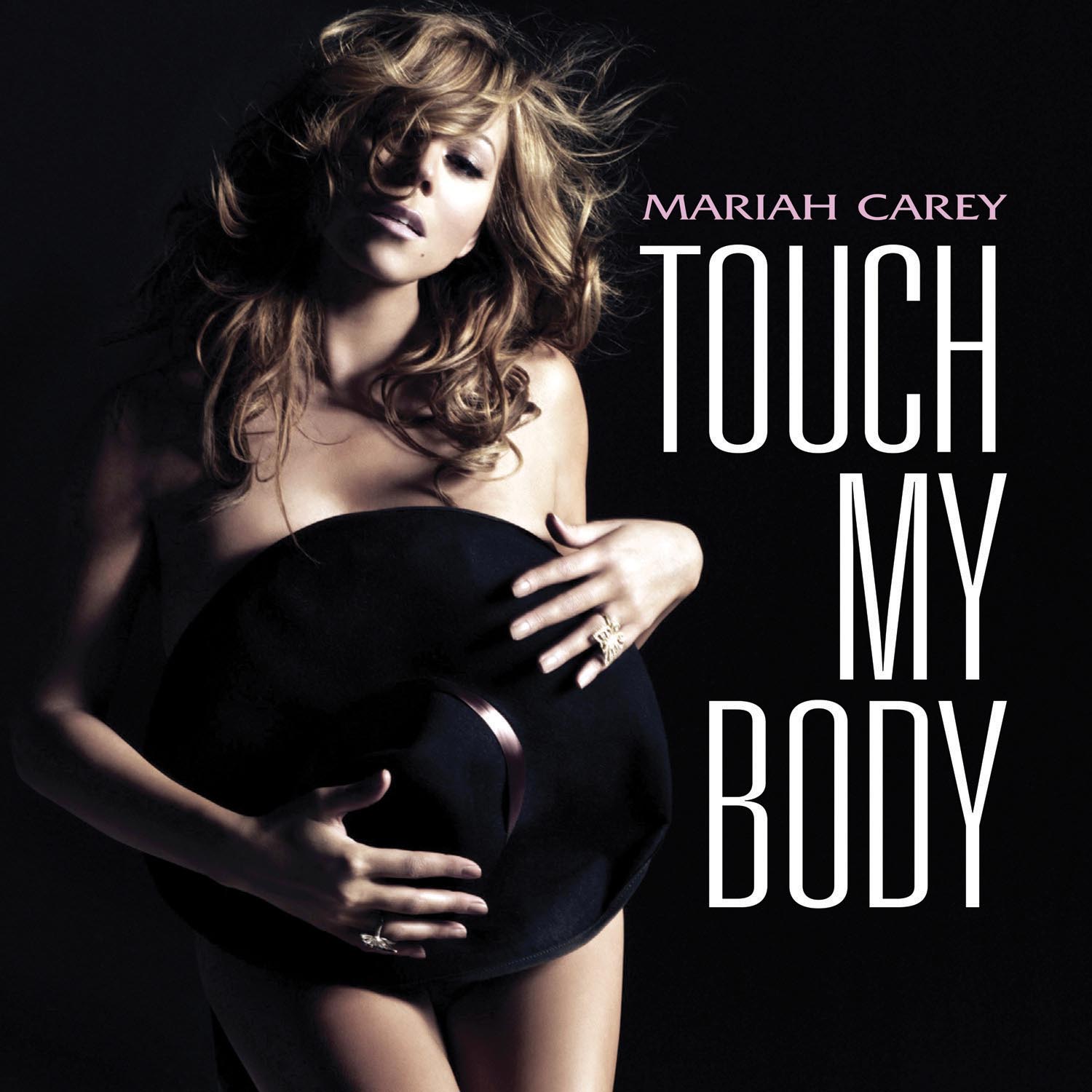 Touch My Body
"Touch my body" is co-written by Mariah, Cri$tyle and Terius "The-Dream" Nash for the album "E=MC2", and the first single off the album. It was produced by Mariah and Tricky Stewart. Todd Martens, Los Angeles Times, stated: "Touch My Body rides a relatively restrained slow-dance groove, with some light, orchestral-synth flourishes thrown in. The rhythm is almost completely carried by an effortless keyboard bump, the easygoing repetitiveness of which eventually wears the listener down, and sets up a delicate frame for Carey to sing around."
The song was chosen as the lead single of the album during a vote with producer L.A. Reid and staff in Island Records. The song was transmitted digitally to radio stations on February 12 at 6:30pm ET for immediate airplay via All Access. The single went for adds on radio station playlists on February 19. "Touch my body" premiered on Chicago's hit rhythmic radio station, B96, ahead of schedule at 4:00pm.
Reviews of the song by critics have been generally positive. Billboard was quite positive, saying that "this sensual jam is 100% Mariah, packed with satisfying harmonic layers and hooky background 'oh's', supersonic verses and a chorus as catchy as a winter sniffle." Blender stated that it was a "pop genius making genius pop".Bill Lamb from About.com also gave "Touch my body" a positive review, giving it 4 out of 5 stars, stating that the single "is simple, sexy elegance from one of the most enduring of pop stars". Newsday also named it as the "Song of the Week", commenting that it was "the best opening single she's had since Heartbreaker". Digital Spy was also positive, saying "its cooing, sensual charms soon take hold, suggesting the wind's still very much behind the Carey comeback bandwagon".
Some critics were less positive. Slant Magazine's Sal Cinquemani said that the single "isn't exactly filled with combustible energy and it lacks the full-throttle belting that accompanied the Return of the Voice three years ago, but it features all of the characteristics one expects from a latter-day Mariah track". Website Urban Review stated that although the song had that "Mariah feel" to it, it was "underwhelming". Rolling Stone gave it 3.5 stars in its March 6, 2008 issue, as they felt that "this hyperdirty single has Mariah's storied vocal range... blunted in favor of generic, highly digitized heavy breathing, but it is a spare, slick track composed mostly of synths and finger snaps".
Brett Ratner is the director of the video. Ratner also directed Mariah's videos for "I still believe", "Heartbreaker", "Thank God I found you", "It's like that", and "We belong together". In an interview with AllHipHop.com, Ratner said, "Mariah is musically at the top of her game and has never looked better. This will be our 6th music video we have collaborated on and definitely the best one yet visually, as well as musically. The video for Touch My Body is the perfect combination of fantasy and comedy with Mariah looking more beautiful than she has ever looked, ever." The video also stars Jack McBrayer from 30 Rock, a show that Mariah is a fan of.
On April 2, 2008, "Touch my body" became Mariah's 18th Number 1 single on Billboard's Hot 100.

Go back