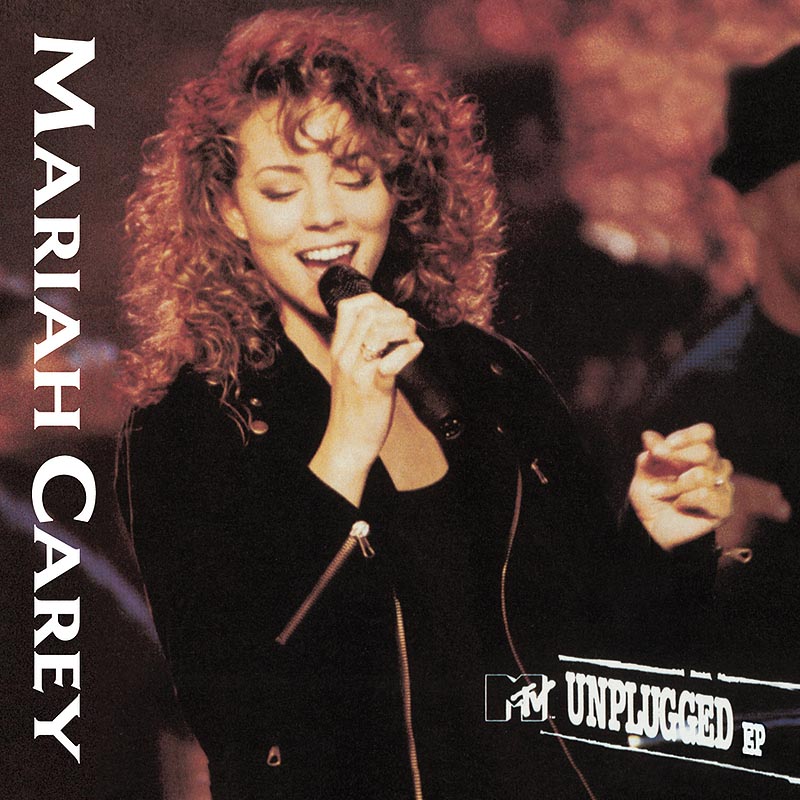 MTV Unplugged EP
Tracklisting
1. Emotions
2. If It's Over
3. Someday
4. Vision Of Love
5. Make It Happen
6. I'll Be There
7. Can't Let Go

The Unplugged series of shows had featured artists from all corners of the music world, the idea being to strip them of their glossy veneer and showcase them in an intimate setting in front of an invited audience away from arenas and big theatres. The result would often be a new perspective on even the most established stars, and Eric Clapton, Neil Young and Nirvana were among those to take the plunge. For Mariah, who'd never ventured into the big "aircraft-hangar" style venues, it was a natural move.

MTV Unplugged was recorded on recorded March 16, 1992 and it would prove nothing less than a turning point in her career as far as live performance went. "It was the first time I did that many songs in front of an audience," she'd later reveal. "I had to learn in the public eye, and I'm still learning."

A spin-off from such shows was often a best-selling album, and so it proved in Mariah's case. A seven-song selection from the set, entitled the "MTV Unplugged EP", was released on June 2, 1992. It included her five biggest hits to date, while the six track was "If it's over", her collaboration with Carole King which she sang the heart and soul out of. But it was the one song she'd yet to commit to recording tape that, extracted as a single, would prove the most memorable. And suitably, given the group whose long standing record she'd eclipsed, it was taken from the repertoire of the Jackson 5. "I'll be there" became Mariah's sixth number one hit in the USA and her first in many European countries.



Go back