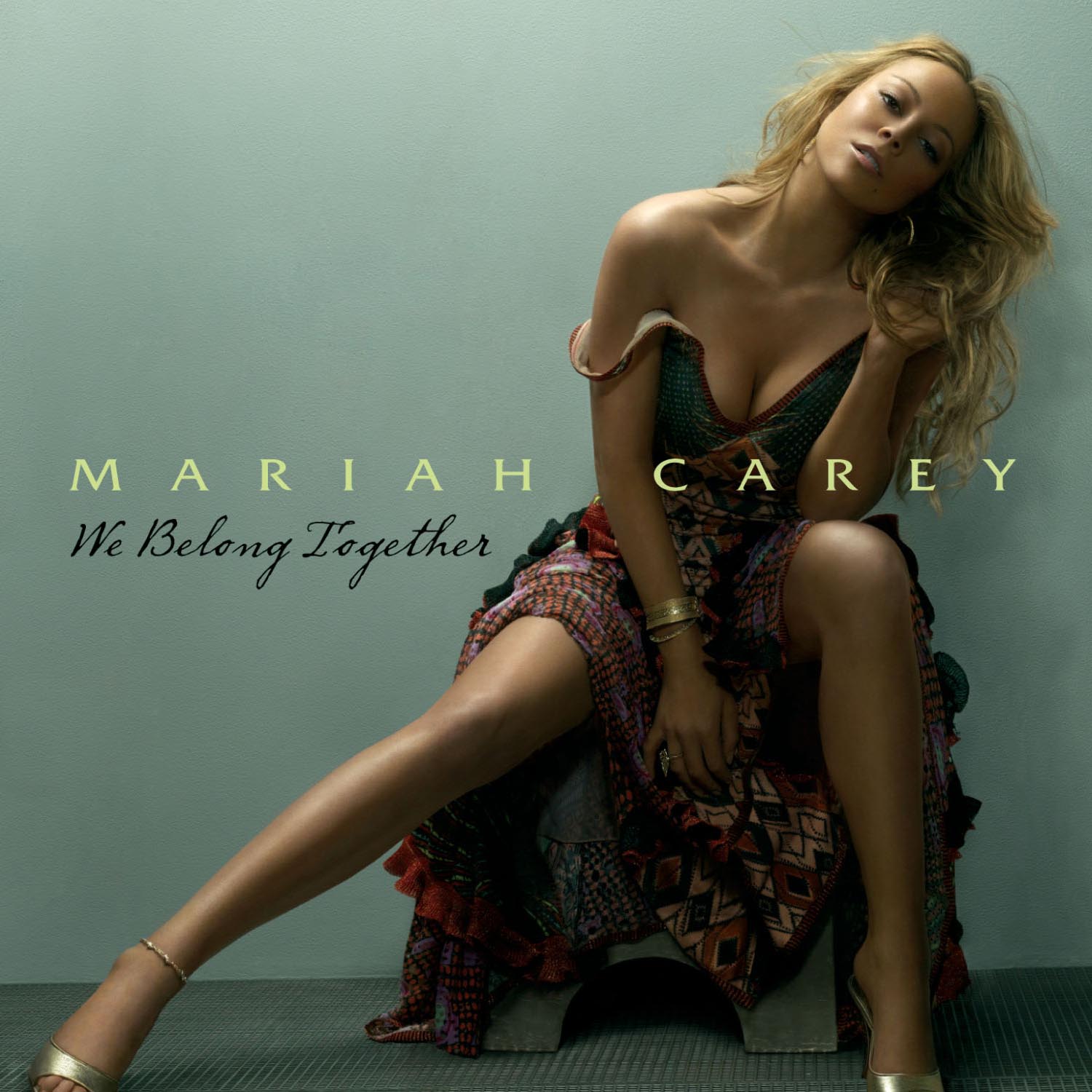 We Belong Together
"We belong together" is the second single from the album "The emancipation" of Mimi and Mariah's 16th number 1 hit on the Billboard Hot 100. It was released in March 2005 and hit the top spot 2 months later. "Even though it's a very specific story, I feel like people can probably apply it to their own lives," Mariah said.
Just like "It's like that", the single was never commercially released in the USA. In Australia it debuted at number 1. In the UK it debuted at number 2, and in the Netherlands the top position was the third spot.
Billboard wrote about this song: "Mariah Carey is on the comeback trail. With new single 'We belong together', she builds on the momentum of recent hit 'It's like that'. The latter track was her biggest success on the Mainstream Top 40 chart since 1997 (discounting her featured role on Busta Rhymes' 'I know what you want'). On 'We belong together', Carey delivers a return-to-form R&B groove ballad. It's a stellar I-shoulda-known-better-please-come-back-to-me song, with her vocals taking center stage: A 'foolish' Carey sings about how she desperately wants her baby back. Radio and fans have been asking for a classic Carey ballad for a long time. 'We belong together' is the kind of track that makes the wait worth it."
FMQB Magazine wrote: "While 'It's like that' proved that Mariah Carey still has a lot more to offer, 'We belong together', her next single from 'The emancipation of Mimi', is sure to ignite even more support. We told you that this CD was loaded with soon-to-be-hits, and this record tops the list of single choices that will have MC chart-bound again in no time. Imagine that, two chart topping hits before Mariah's CD is even released on April 12. Who would have ever thought Mariah could pull it all together and deliver one of her best performances in some time? While 'It's like that' is the type of party record that Mariah likes to hit her fans with out of the box, 'We belong together' is the type of record that will tug at their emotions, with Mariah delivering her passionate plea. Mariah being back in play, and at the top of her game is not only a great thing for music, it's a welcomed returned from one of pop music's top divas who's signature vocal helped define the '90s and still sounds great in 2005, if not better. It's gonna take a lot to derail this diva who's definitely back on the right track. Bet on it!"
"We belong together" was a massive radio hit. It became the first song ever to hit the top spot on the Billboard Hot 100, the Adult R&B chart, the Hot R&B/Hip-Hop Songs, the Hot R&B/Hip-Hop Airplay, the Rhythmic Top 40, the Pop 100, the Pop 100 Airplay and the Mainstream Top 40 chart at the same time. On the Billboard Hot 100, it stayed at number 1 for a massive 14 weeks, just 2 weeks shorter than "One sweet day".
The video was shot at the same time as the video for "It's like that". In this video, Mariah wore the Vera Wang wedding gown she donned when she exchanged vows with ex-husband Tommy Mottola. She decided to wear a wedding outfit for the video and couldn't find anything suitable at short notice, so she used the gown she wore in June 1993 when she got married. Mariah said, "How was I gonna find another Vera Wang, exclusive dress that fit me perfectly with a 27-foot train in two days?" Mariah admitted putting the gown on again left her with many strange feelings. She added, "It's a weighty thing. It is pretty intense that I put it back on. I needed a dress but I'm sure a few demons got set free in the process. It was a very emancipating moment."

Go back